Put your creative strategy into gear
The modern, digital-savvy customer is radically different than previous generations of auto shoppers. The modern auto customer increasingly values a highly-personalized customer experience journey over a make and model. The majority of that journey occurs in the digital domain, with the customer choosing his or her own preferred media channels at each step along the way. The opportunity for Automotive OEMs is to present a consistent—yet personalized—experience to each customer across all digital touch points using data-driven creative.

Full-funnel dynamic video
Dynamic video allows you to personalize based on the specific interests and browsing history of your target audience. Incorporate dynamic dealer locations, specific vehicle models, and more.

Advanced remessaging
Data-driven messaging provides automotive marketers with the remessaging tactics needed to have an informed conversation with their customers throughout the customer journey.

Creative insights
Optimize creative to use the best-performing car model, class type (e.g. Sedan vs. SUV), vehicle color, and copy for financial offers with AI-generated creative labels.
Guide: Auto Vertical Accelerator
Discover how data-driven messaging can be applied at scale to personalize the entire customer experience journey and, ultimately, drive increased leads and sales in the automotive vertical.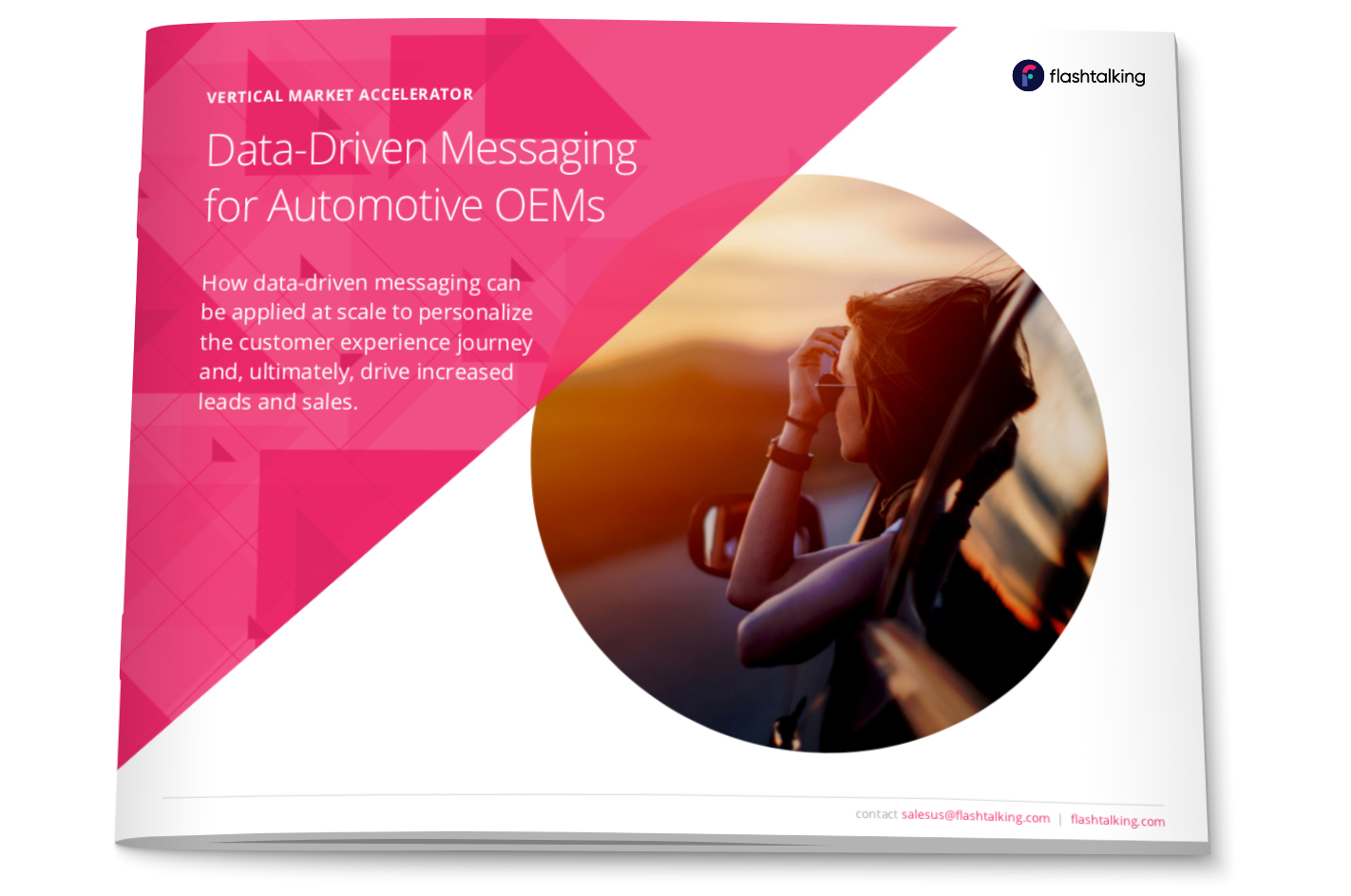 Thank you for your interest. Your content should download shortly.