Make it beautiful.

Create compelling concepts that convey your brand promise, align with your messaging strategy, and achieve campaign objectives.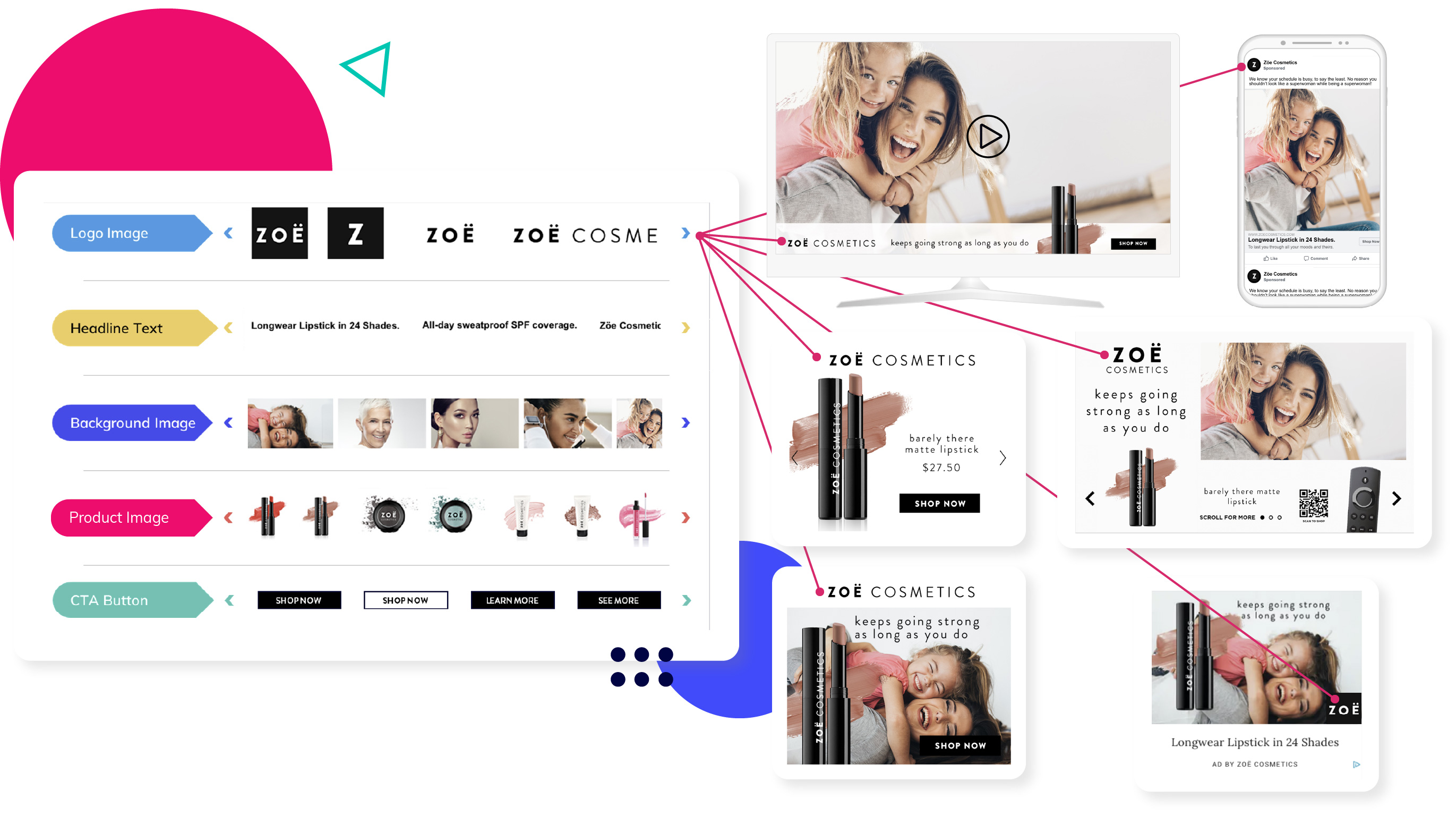 Flashtalking creative tools
Design engaging omnichannel creative at scale featuring dynamic elements, data feeds, and timeline-based animations with Flashtalking's creative tools Ad Studio and Imposium.

Third-party creative tools
Work with the creative tools your team relies on. Flashtalking is integrating with many preferred creative partners with continual feature releases to strengthen our offering.

Brand-first creative
Don't trade recognition and differentiation for ease. Flashtalking's creative tools make customization accessible with features that support both experienced and novice designers alike.

Dynamic functionality
Scale, simplify, and expedite creative development. Build creative concepts with dynamic functionality so that versioning is turnkey and requires only a simple change in assets—no need to redesign or rebuild.
Explore more of the Flashtalking framework

Automate
Automate the scalable production of creative versions and label assignments for creative elements.

Activate
Activate your messaging strategy by delivering targeted messages to audiences in real time using data-driven decision-making.

Iterate
Continuously iterate your messaging strategy by introducing new creatives based on an ongoing test-and-learn process.