Using Amazon/Sizmek? Don't wait to make the switch to Flashtalking!

Flashtalking experts are here to help you seamlessly migrate ad servers

The Future of the Ad Server (aka the Ad Server of the Future)
Independent,
unbiased delivery and measurement
Advertisers rely on their ad server as the source of truth in the pursuit to verify and measure delivery and performance of media and creative. It's the platform that aggregates and unifies data to connect customers, media, and creative. Flashtalking is the leading independent ad server for advertisers who value control of their data and wish to separate media sales from delivery and measurement across open web and CTV.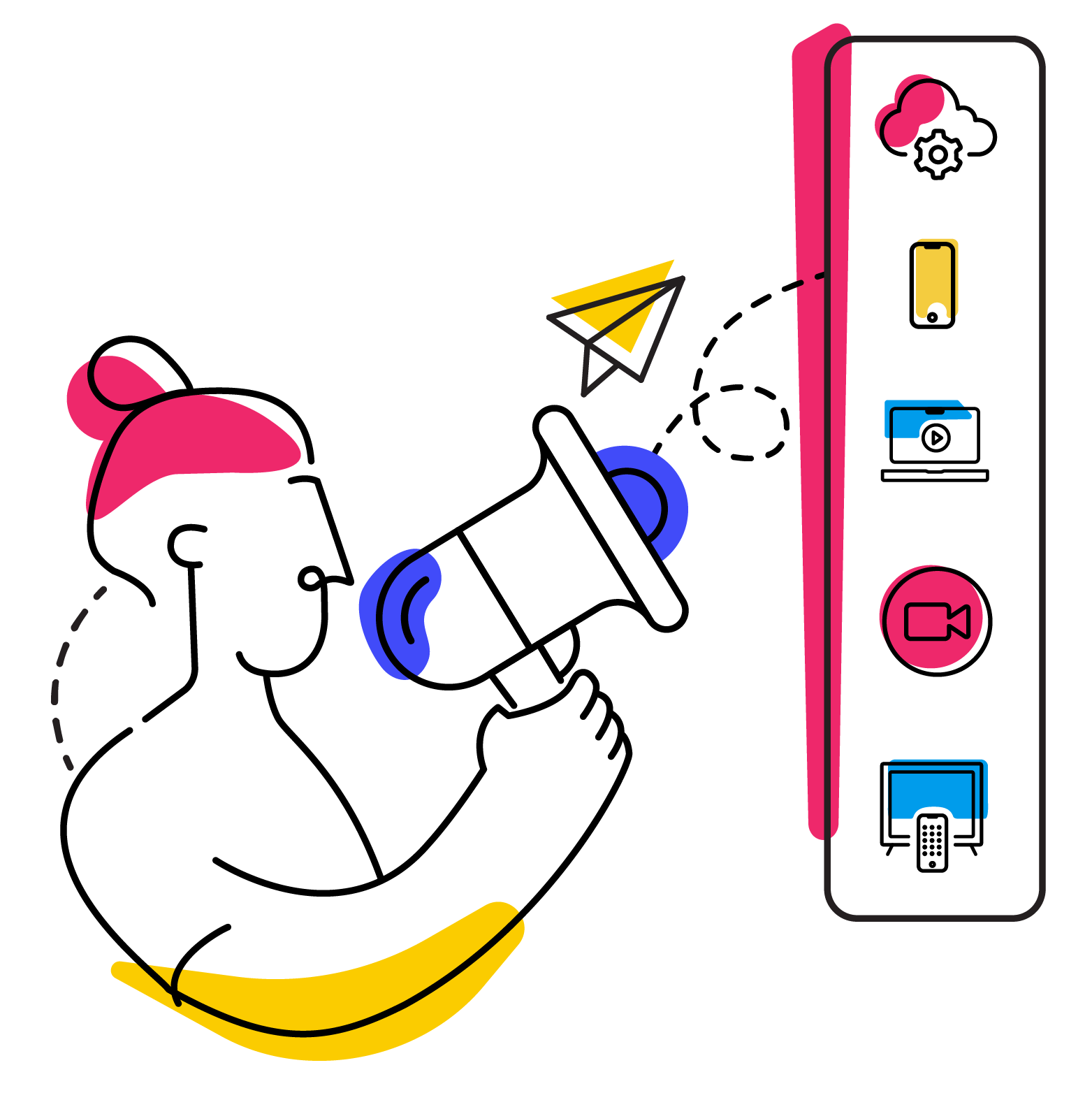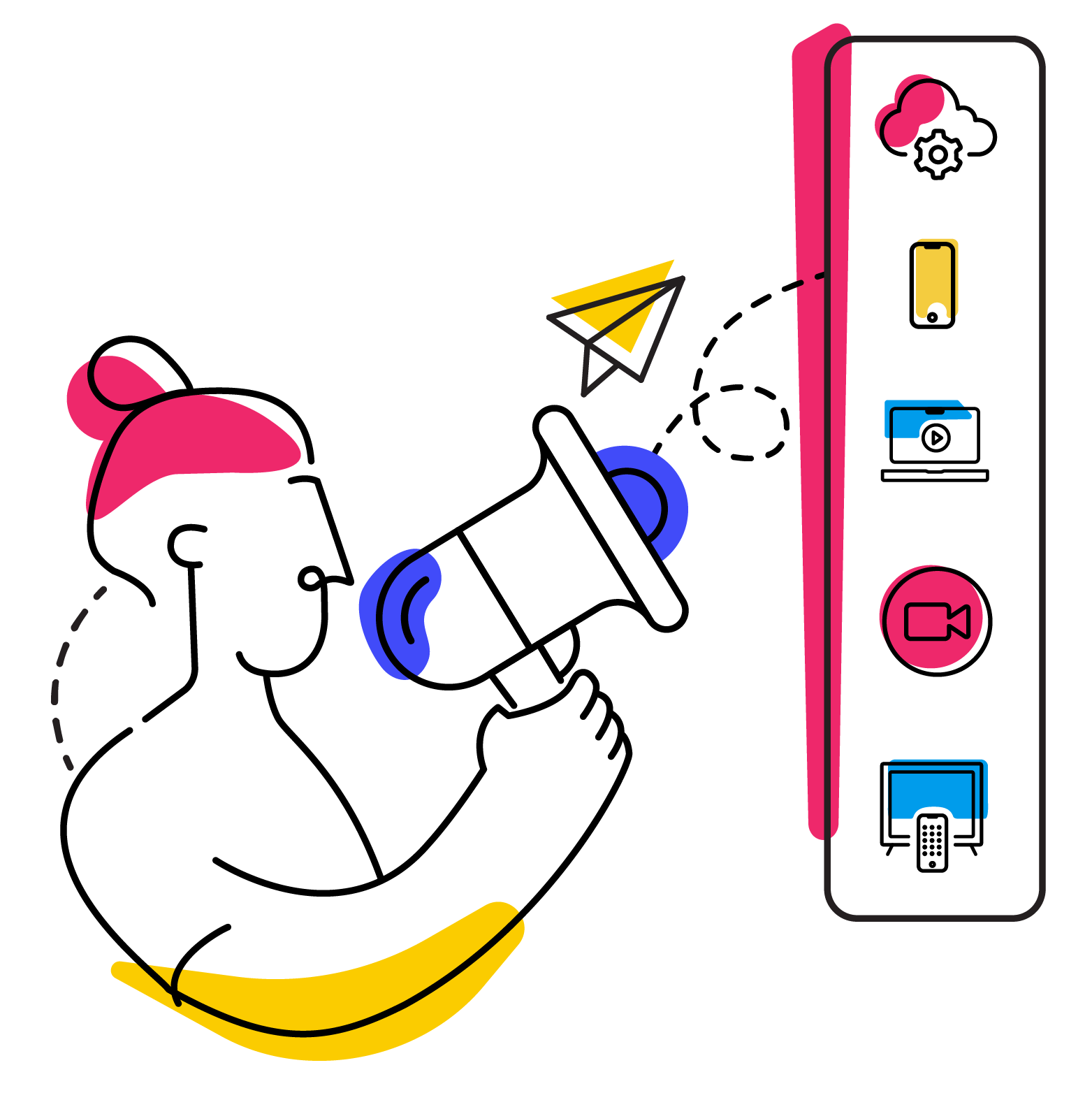 Full transparency
Flashtalking provides advertisers with privacy-compliant, user-level data for every impression and interaction.

No media-buying conflict
We deliver unbiased, independent data measurement without media-buying conflicts.

Accredited and secure
Flashtalking's ad server is MRC-accredited, SOC2-certified, and GDPR- and CCPA/CPRA-compliant.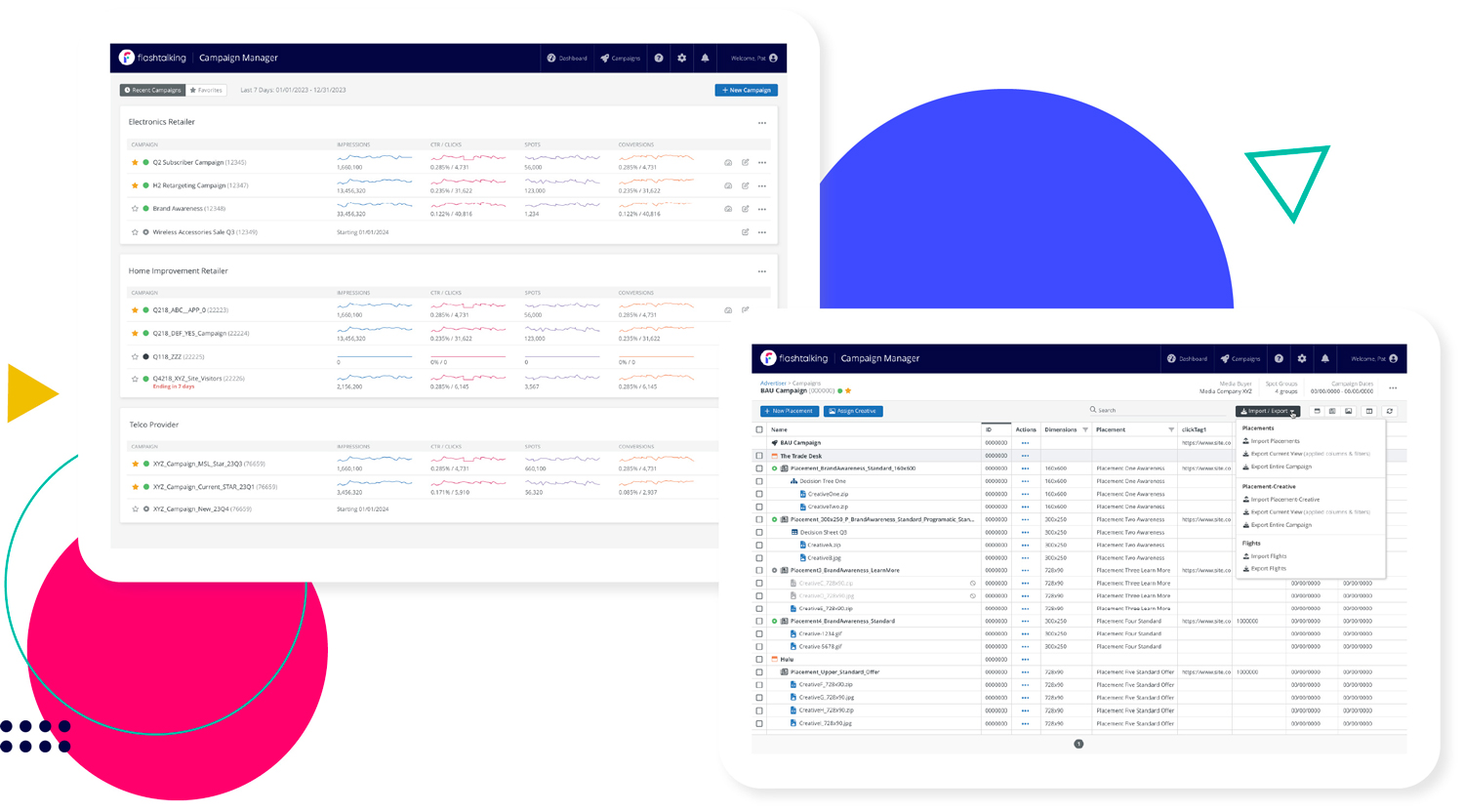 Manage high-scale campaigns with ease and speed
Flashtalking's Campaign Manager is built to scale and integrate with your advertising technology stack. Featuring a simple-to-use and efficient self-service interface, Flashtalking is the leading independent ad server.

Fast and efficient
Our interface is optimized to be more friendly, customizable and efficient than any other ad serving platform.

Transparent and accurate
Take ownership of your data with independent, MRC-accredited measurement. Choose your partners and approach to analyze reach, frequency and attribution.

Designed for personalization
Serve the most relevant ad using the interests and circumstances of the ad viewer with Flashtalking decision trees. Activate highly complex—or simple—personalization strategies across display, video, and audio.

Integrated and API-ready
We're fully integrated with all leading ad tech partners and offer extensive APIs to connect with your preferred DMPs, DSPs, planning systems, identity providers, and measurement partners.

Fully supported
Quickly get up to speed with our comprehensive knowledge base, training programs, and expert support teams.
Switch to Flashtalking
We make the ad server transition simple with a comprehensive, phased transition plan and a dedicated Onboarding Team to have your campaign up and running in weeks, not months. Let's get started today!
Personal information collected through this form is subject to our Privacy Policy.
Thank you for your interest. Someone on our team will reach out to you shortly.