Drive purchases through personalization
For decades, the vehicle for brand-building has been mass media. However, in a new age of fragmented media consumption and always-on and distracted consumers, traditional media channels are proving inadequate at persuading digital-first consumers. Many brands struggle to deliver a relevant value proposition to the consumer and are at risk of being tuned out entirely. Enter data-driven creative. Data-driven creative achieves personalization on a mass scale by combining the reach of traditional broad media buys with the targeting and personalization of 1:1 direct marketing tactics.

Tailor creative to your customers
Tell concise, repeatable stories to your customers based on their interests. A health food brand may advertise gluten-free products to health-conscious consumers while featuring GMO-free products to those who are environmentally conscious.
Tell stories based on circumstance
Tailor creative messaging to meet consumers' needs in a given circumstance. Serve after-school snack messages to families in the afternoon, versus messaging to stock up for the big game for sports fans. Being relevant in the moment is key.

Optimize with confidence
Understand which creative elements and messaging deliver the highest performance. With Flashtalking's Creative Intelligence solution, brands can recognize and respond to the connection between creative and audiences at scale, regardless of the channel, device, or platform.
Guide: CPG Vertical Accelerator
Discover how to implement mass personalization in data-scarce environments to drive increased sales.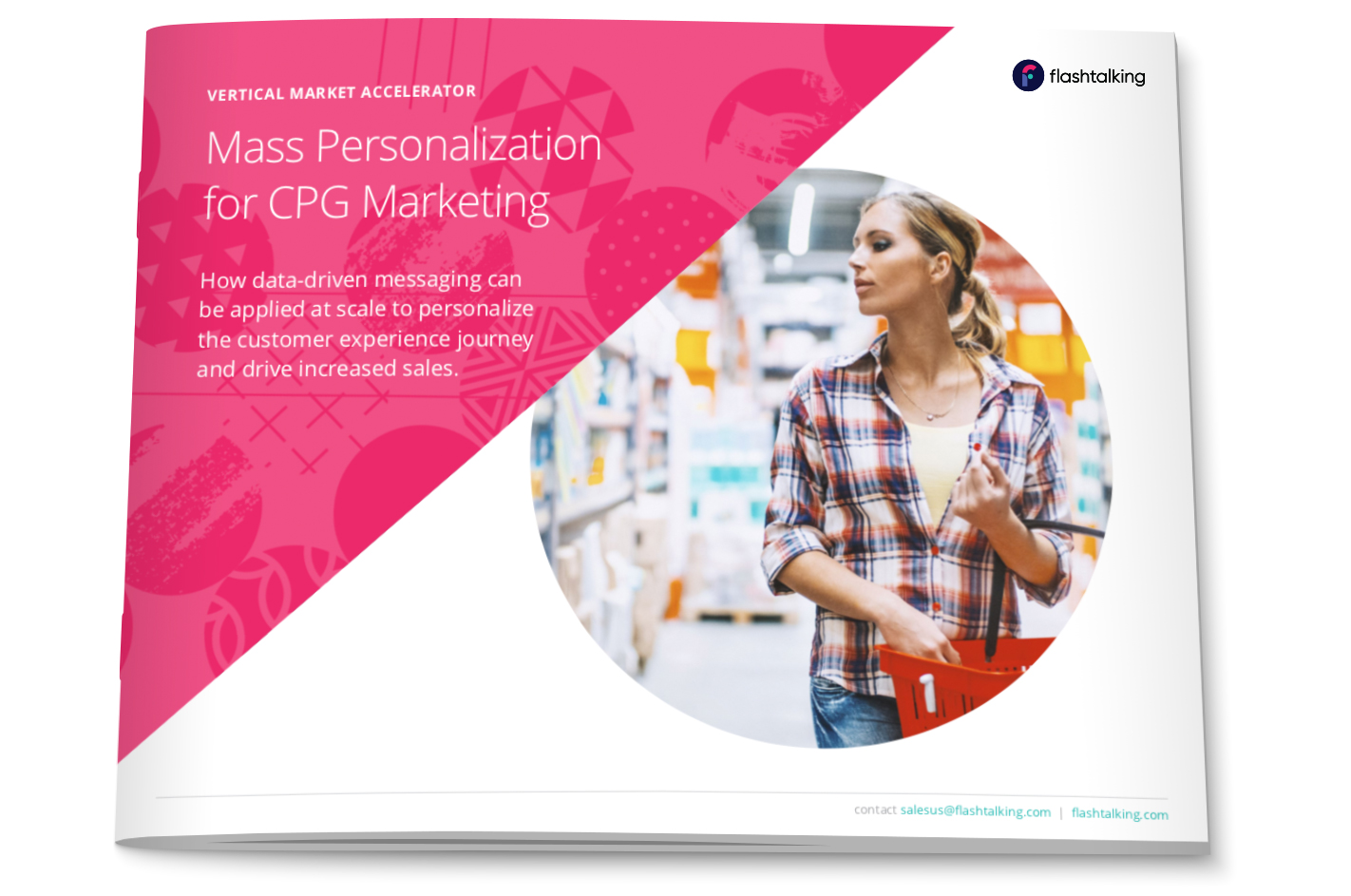 Thank you for your interest. Your download will begin shortly.