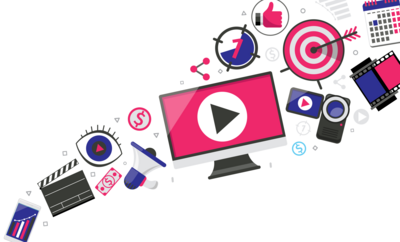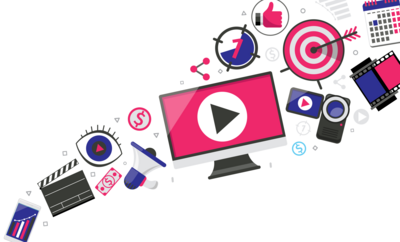 Optimising Video Advertising In Today's Multi-Everything Mediascape

With more advertisers turning to video advertising in 2020, how can brands ensure they are getting the most out of this dynamic medium? John Nardone, CEO of Flashtalking, explains.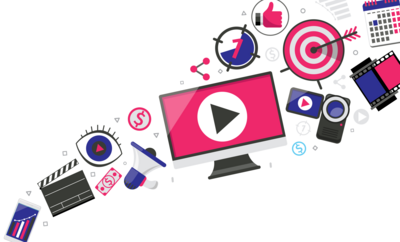 Revealing a reduction in cuts to marketing budgets compared to the previous quarter, the latest IPA Bellwether Report provided a glimmer of hope for the UK ad industry, with video advertising, for example, seeing budget cuts fall from 39.3% in Q2 to 16.1% in Q3. In fact, the IAB's Adspend update for H1 2020 shows that video ad spend actually increased 5.7% in the first half of 2020, demonstrating that marketers see its value for reaching audiences during these difficult economic times.
But brands investing in video must ensure their strategies match the new customer and the so-called 'new normal'. Video has always been fragmented by device, but COVID-19 has added an additional layer of complexity to the landscape and now marketers also have to battle with new consumer purchasing and lifestyle patterns. Marketers must adapt to these changing realities and create campaigns that are both engaging and relevant.
To do this, they should apply some of the best practices that have emerged from the past decade of managing cross-channel media campaigns.
Digital video begins with content, not ads
Budget allocation starts with where you can get the most "bang for the buck" and then fills in the gaps. Smaller brands, or those looking to reach younger consumers, are likely to find digital video is their best investment, due to its prevalence on social channels and mobile devices.
When embarking on their digital video strategies, however, advertisers should not work under the assumption of a 30 second ad. Instead, they should prioritise content development and then consider format adjustments for different distribution points. Video content can be adapted depending on ad lengths, meaning advertisers can make the most of a diverse media palette – whether that includes a five second ad on social channels, or a longer format that can be distributed through native. For advertising teams, adaptable content production capabilities are paramount for maximising media opportunities.
Give creatives a seat at the planning table
To amplify the impact of video content, advertisers shouldn't overlook the importance of empowering creative teams early in the planning process. Involving creatives in initial strategic decisions streamlines operations on the media side, ensuring teams have all the content at their disposal for executing highly personalised creative. When 84% of consumers are motivated by video content to conduct purchases, laying the groundwork for truly tailored ad creative is essential for achieving video's best results. Furthering communication between media and creative teams not only makes content production more efficient during ad campaigns, but also better informed in the long run. With insight into the performance of previous video content, creatives will be able to develop stronger data-driven personalisation.
Build a new measurement toolkit
It's not that advertisers are failing to come up with inspiring content – many are taking advantage of the creative potential that video brings. But it is not enough to simply repurpose television creative across different channels; marketers need to personalise and tailor creative based on a true understanding of consumers and their context.
This requires accurately analysing which creative assets are best performing so they can adjust and optimise accordingly. The mediascape is converging due to innovative technologies; new measurement frameworks, for instance, can combine digital identity with Smart TVs and provide a view of video delivery across both linear and digital platforms. These tools are more advanced than their planning counterparts, offering advertisers the ability to adopt a test-and-learn mentality for their video content.
Video advertising, in all of its dimensions, has deepened in complexity, but there is no one-size-fits-all technology to manage it comprehensively. To deploy video effectively in the current mediascape, advertisers must seek out the tools best suited to their needs. In this rapidly evolving space, nimble partnerships that deliver collaborative problem-solving, data-driven creative processes, and sophisticated ad placement capabilities are best placed to enable advertisers' digital video success.
By John Nardone, CEO
Originally published by the IAB UK