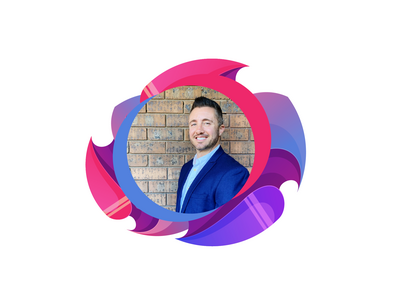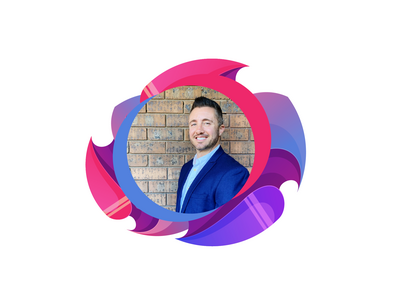 SODP Interview With James Whitbread, JAPAC Sales Director

State of Digital Publishing (SODP) sits down with Flashtalking JAPAC Sales Director, James Whitbread, to discuss his career, industry insights and how to achieve success in digital advertising.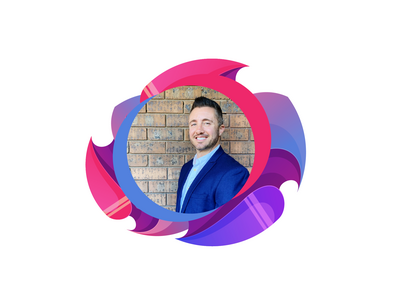 WHAT LED YOU TO START WORKING IN THE MEDIA INDUSTRY?
Unfortunately, I didn't quite get the long-term career in football (soccer) that I dreamed of, so I headed off to university with a rough idea of what a career in media may look like and haven't looked back since! That's not to say that I could decipher the difference between creative, media sales, technology, etc., at that point—but I did know that media as an industry was where I wanted to be. It had a young, cool, creative vibe where you could own and activate your ideas and I think that spoke to me as an outgoing person. Well, that and a moment in front of the bright lights of Piccadilly Circus mesmerized me.
HOW DID THIS LEAD YOU TO JOIN "FLASHTALKING"?
Several OOH, recruitment, programmatic, and, most recently, verification roles later and I am gladly at Flashtalking—preaching independent primary ad serving, dynamic creative, identity resolution, and all things in between. To be honest with you, it was one of those opportunities which just fell into place perfectly. I was introduced to our Regional Director, Georgia Brammer, by a mutual friend who said they were looking for their first sales lead across JAPAC and I quickly realised that the amazing things I had heard about the team and technology were true.
WHAT DOES A TYPICAL DAY LOOK LIKE FOR YOU? WHAT DOES YOUR WORK SETUP LOOK LIKE? (YOUR APPS, PRODUCTIVITY TOOLS, ETC.)
Super clichéd, but no two days are the same here. Constants will involve multiple cappuccinos, a workout in one way or another, and no doubt plenty of conversations with prospective Flashtalking clients. I absolutely love Asana's Dashboard as a way to provide a snapshot of my to-do list; I also use it to remind myself of all the ideas I need to pitch to Georgia in our one-to-one's!
WHAT CHANGES HAVE YOU SEEN IN THE DIGITAL MARKETING INDUSTRY SINCE THE PANDEMIC AND WHY?
Taking a step back and looking at the industry as a whole, the biggest change is in-person meetings now being replaced by virtual calls. For me personally, I just love being out in the market having a coffee, so I truly hope we can get back to at least 50% of meetings being in person; however I certainly have more time now to create bespoke responses to clients challenges. 
From a technical perspective, the biggest change is the need for technology that enables speed to market and agility. Take a large retailer for instance, like David Jones. As soon as a lockdown is announced, they can shift budget from geolocation messaging driving users in-store to switching on a feed creative which utilises a "trending engine", to automatically show what products are popular in a pandemic. I am sure home gym equipment and face masks are high on the list.
WHY IS TOO MUCH ID CHOICE BECOMING A PROBLEM FOR MARKETERS AROUND MEASUREMENT AND PERSONALISATION?
I wouldn't say too much choice is a problem necessarily, as solving the identity crisis is probably the biggest single challenge for marketers this century and it is important they get it right, both now and in 2023 when/if Google removes third-party cookies from Chrome. As with any decision to onboard a new piece of technology, marketers are of course looking for a future-proof solution and that takes time. Our position is to recommend that marketers don't look for the holy grail of ID solutions, but instead consider the merits of each and invest in a primary ad server operating as an integrated and open middleware technology to connect them all frictionlessly.
HOW CAN ADVERTISERS EFFECTIVELY ADDRESS THE CONSUMER'S RIGHT TO PRIVACY?
Simply by offering them a choice. However, offering that choice comes only by the industry working together and understanding the position of each side of the ecosystem. As an example, Ad Choices and similar market solutions provide notification and consent on the ad buy, but not for other use cases like measurement and personalisation. Because it renders creative on every ad impression, Flashtalking's ad server is in a unique position to close these gaps, so we also provide notice and choice on every impression via the FTrack privacy icon. Advertisers using FTrack can decide whether to add this logo to their creative—however, we strongly believe that by following Flashtalking's identity principles they should definitely do so. 
WHY ARE MEASUREMENT AND PERSONALISATION SO IMPORTANT? HOW IS FLASHTALKING UNIQUELY POSITIONED TO SOLVE MEASUREMENT AND PERSONALISATION ISSUES?
The two elements are both separate and intertwined. Accurate measurement is very important for brands in order to truly understand the impact that their digital investment has had on their intended KPIs and of course to forecast future campaigns. Personalisation is important as many studies have shown that creative is the single biggest factor in driving a sale. It's hard to personalise creative without an accurate measurement of who the intended recipient is. And it's hard to measure the effects of advertising on them throughout their journey, no matter how on point the creative is if you lose them through a third-party cookieless browser/inventory gap mid-way.
Advertisers rely on their ad server as the source of truth to verify and measure the delivery and performance of media and creative. It's the platform that aggregates and unifies data to connect customers, media, and creative. Flashtalking is the leading independent global ad server for advertisers who value control of their data and wish to separate media sales from delivery and measurement. We're leading the charge for open, integrated ad stacks that minimise friction between your ad tech ecosystem partners while eliminating conflicts of interest. We do not own any buy-side technology. Flashtalking enables advertisers to realise the promise of data-driven messaging while maintaining flexibility, independence, and data ownership.
As an independent ad server, we are in a unique position to receive non-PII signals which power our FTrack Identity Solution, which in turn offers both accurate cross-device measurement and—in the future—accurate targeting with consumer privacy in mind. 
WHAT TOOLS DOES FLASHTALKING USE?
Everything I have described above is wholly owned and operated by Flashtalking. Similarly, we have a fully integrated verification division having acquired Protected Media in early 2021, and tie the measurement and creative piece together with various multi-touch attribution and creative measurement offerings.   

WHAT'S THE PROBLEM THAT YOU'RE PASSIONATELY TACKLING AT "FLASHTALKING" AT THE MOMENT?
The same one now as prior to the recent announcement by Google that it is delaying its deprecation of third-party cookies. Namely providing advertisers with an identity solution through which to reach their customers with true one-to-one messaging.
As an example, I spoke with a brand last week that spends 50% of its budget on third-party cookieless browser inventory, mainly Safari. So yes, we need to continue to build momentum towards 2023, but let's not forget there is both a challenge and a solution available now. It's a bit like getting your dissertation due date pushed back; you don't then take a semester off and forget to turn up for mid-term exams! 

DO YOU HAVE ANY ADVICE FOR AMBITIOUS DIGITAL PUBLISHING AND MEDIA PROFESSIONALS ON HOW THEY CAN USE ADVERTISING TO OPTIMIZE AND GROW THEIR REVENUE?
Wow, that's a super open question but I like it! OK here are a few tips that should resonate whether you sit on the publisher side and tech vendor supply side, or client/agency, buy-side.
Make your proposition as future-proof as possible, be it what you are offering to the market or a tech solution you are buying to use in-house.

Don't try to do everything on your own, be it as a sole unit, company, or person. Without collaboration, this is a tough industry to crack.

Work with people you like. I cannot stress this enough; from a work environment and partner perspective, choose to operate alongside people with a common goal who you vibe with and you will get more done growing your revenue potential.