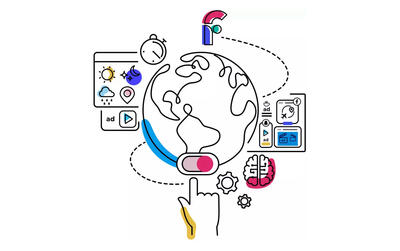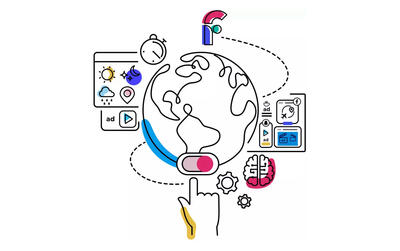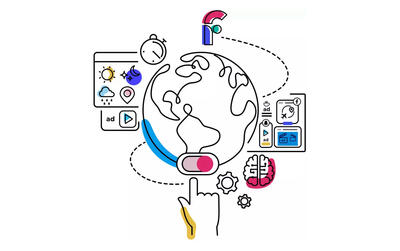 In light of Amazon's ad server (Sizmek) deprecating, the time has come for a new wave of ad serving encompassing a much broader and more strategic remit. The cookieless future calls for an omnichannel creative activation platform that distributes and targets creative content across all digital channels, including paid social, CTV, streaming audio, DOOH, the open web, and mobile – and does so independent of, yet interoperable with, walled gardens. 
A short walk through (ad server) time
Ad servers were initially created to generate a standardized tag for advertisers and agencies. This allowed them to deliver the same ad to multiple publishers without creating custom units for each one. Ad servers also provided a platform to verify impressions and clicks and to track performance across all publishers in a single report. 
With the rise of programmatic advertising and the focus on measuring conversions, the role of ad servers expanded significantly. Platforms needed to track every channel and became the "single source of truth" for performance data across all digital channels such as search, display, and mobile. Google (DoubleClick) emerged as the dominant player, but advertisers and agencies seeking alternatives looked to independent options like Sizmek and Flashtalking. 
In today's landscape, the impending demise of third-party cookies and the growing popularity of walled gardens have made the measurement use case of a "single source of truth" increasingly problematic, if not impossible. Meta has no impression tracking, and third-party tracking is impossible on platforms like YouTube, CTV, and audio, where conversions do not occur. Additionally, Safari and Firefox block third-party cookies, Google anonymizes the referral URL for organic search, and paid search now uses parallel tracking. Apple has also imposed limitations on app tracking, among other challenges.
Divergent paths: Google, Sizmek, Flashtalking 
The rise of walled gardens and the decline of third-party cookies have led to a reevaluation of traditional ad servers. This is evident in the different approaches that Google alternatives like Sizmek and Flashtalking take. 
Google, the dominant market leader, has become less transparent with its performance measurement methods over time, only allowing aggregated data exports and relying more on modeled conversion reports. This makes it difficult for agencies and advertisers to assess their digital campaigns independently. Google also prioritizes opaque products like PMAX, where they control the selection of channels, formats, audiences, and contexts. Agencies and advertisers have to give up control and cannot conduct audits.  
Over the years, Sizmek attempted to compete with Google by offering its integrated ad tech stack, including media buying (through its failed acquisition of Rocket Fuel) and ad serving. However, Sizmek encountered numerous challenges and ultimately filed for bankruptcy. Amazon acquired the Sizmek ad server, which has since continued to operate as a traditional ad server but with limited investment in feature updates. Furthermore, Amazon (and Google) were loathe to allow integrations into each other's environments—and that goes for the additional big tech walled gardens.
A new solution for a new world 
Flashtalking has maintained its position as a highly independent ad server and has resisted the temptation to expand into media buying as a DSP. Instead, we have significantly invested in creative automation, activation, cookieless measurement, and personalization. In 2021, as part of the Mediaocean acquisition, Flashtalking integrated with 4C (a previous Mediaocean acquisition) to enable the distribution and activation of creative content across paid social media platforms. 
This integration allows Flashtalking to address a crucial challenge faced by advertisers and agencies: effectively distributing and targeting creative content across all digital channels, including paid social, CTV, streaming audio, DOOH, the open web, and mobile. It ensures delivery verification and consolidates performance and reporting for all digital activities.
What has emerged from the transformation of the ad server is something much larger, more strategic, and more relevant for the current era: an omnichannel creative activation engine. 
Learn more about our solution and migrating ad servers from Amazon/Sizmek to Flashtalking.