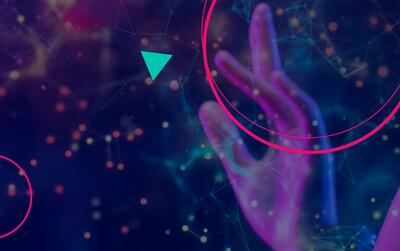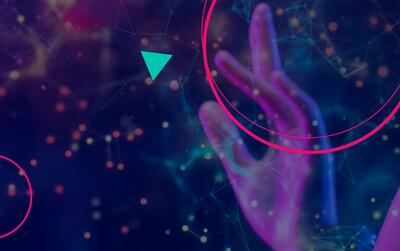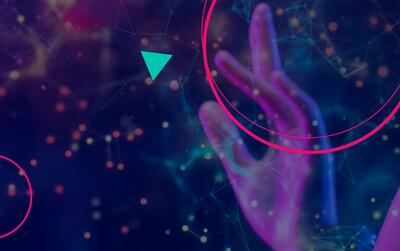 Earlier, we discussed the impact of the creative-media gap. This gap is caused by our industry over-indexing on media at the expense of creative, and its impact is enormous—especially in a world where consumers respond to and reward customized experiences. Solving this gap represents the largest growth opportunity for brands. 
So far, we've illustrated how our technology solves creative scalability, but we haven't addressed intelligent scalability. You can build thousands of messages with our tools—but how do you know you're building the best messages? How do you know you're addressing the creative-media gap and not just adding creative? 
The industry incorporates intelligence in every step of the media workflow: from strategic planning to audience creation to inventory management to the programmatic auctions themselves. Our measurement solutions have followed suit: ingesting every nuance and detail from every stage of the media process so teams can learn what works. The result is a powerful cycle of do-learn-optimize.  
Except when it comes to creative. 

As an industry, we have put too little emphasis on infusing intelligence into the most important part of the consumer experience: the creative message. While teams can create at scale, their ability to understand what worked and why is far behind. Until now. 
Infusing intelligence into the creative process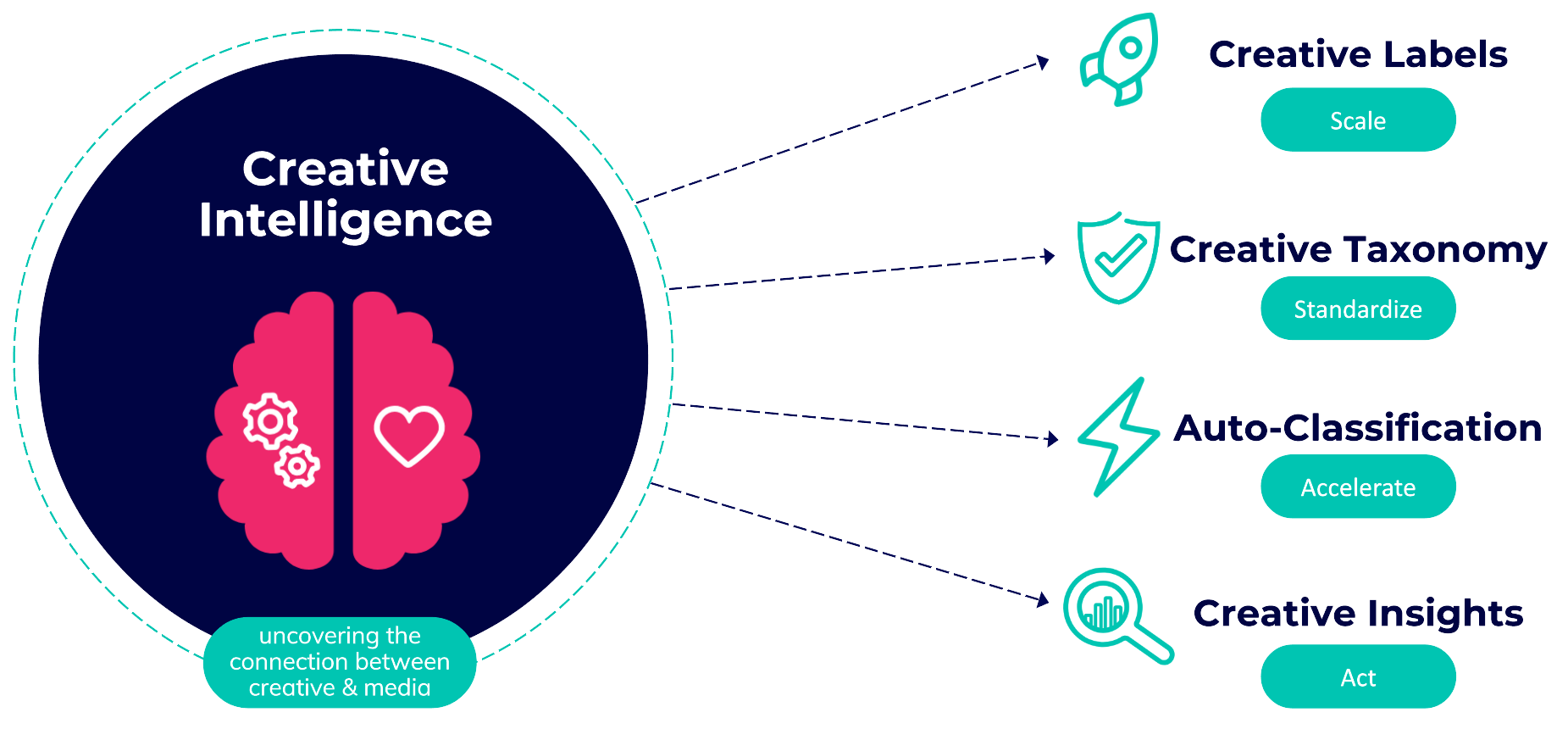 Flashtalking's Creative Intelligence solution directly addresses what makes creative learning so hard: 
Embracing content-level descriptors 
Standardizing naming conventions 
Implementing descriptors across all your messages 
Accessible reporting for insight development 
Automated activation  
We offer insight into the relationship between what you say and who, when, and where you say it. The result is added performance and fostered creativity as teams can create with perspective. 
Content descriptors: creative labels 
Other tools offer answers to what ads drive the most action or response, but they don't tell you why. There are many reasons why one ad works better than another, but when your data doesn't go deeper than the name of the ad file, your job becomes harder. In fact, it becomes guesswork. And because of that, impacting performance becomes unpredictable. 
Flashtalking's Creative Labels go one step further than creative and version names. They offer human-readable, content-level descriptors that offer granularity that a file name cannot. By delivering the details of your ad's content—like the type of imagery, sentiment, and tone—your creative teams know where to focus their thinking.  With that focus, you'll be amazed at how much more inventive and creative the brainstorms become. That knowledge becomes power, and that power drives performance. 
Standardized naming: advertiser taxonomy 

When you're searching for content-level insights, consistency is key. Standardization through established naming taxonomy is the only way you can compare data across time, campaigns, channels, and formats. Without it, you lose the ability to answer key questions, and you diminish the speed, accuracy, and quality of the answers you have.   
Unfortunately, ensuring universal adherence to one naming convention is time-consuming and hard to enforce. Flashtalking's Advertiser Taxonomy solves this. It offers advertiser-level control to create, edit, and manage your creative label library in one, easy-to-use interface. It makes standardization turnkey and offers data unification across all your touchpoints—including Video, Social, and Display. Standardized taxonomy unlocks and simplifies creative insight development across time, audiences, campaigns, and formats. 
Automated labeling: auto-classification 
Whether you're deploying creative labels across 10 or 1,000 messages, you might shudder thinking about the time it could take to implement. We know how valuable time is and that every day teams need to do more with less of it. As a result, some of the most valuable tasks get deprioritized simply because they take too long or require too many resources. 
Flashtalking's Auto-Classification service offers an automated, AI-based labeling solution. Its visual classification capability allows us to accurately identify Video, Social, and Display content and apply the appropriate creative labels, pulling directly from your advertiser taxonomy library. 
Reporting and dashboards: creative insights 
We can include your creative labels in our log files—the industry's most granular, impression-level reporting solution—but that level of detail may prove to be too much without access to advanced analytics. And if you're unable to analyze the data, what is the value of all of this? 
Fortunately, we understand that different teams have different reporting needs. For those who want to manipulate data to answer the questions they're most interested in, Creative Labels are included in both the Flashtalking Campaign Manager Reports and Scope's Global Reporting Center. Here your data can be pulled against all dimensions, metrics, and levels, creating a high degree of flexibility without requiring the skills of a data analyst. 
We also offer highly visual reporting via our Creative Insights Dashboard for simplified interpretations.  Basic colors define the relationship between your content and your audience, and size helps you understand where shifts in volume can optimize performance. Whatever your resources, whatever your question, our reporting solutions ensure you have the data you need in the format you want. All to ensure you can find those insights and learn from your creative. 
Applying learnings: auto-optimization 
Solutions that optimize creative in real time are common. But most solutions are too basic: this ad drove 50% of clicks, so will get 50% of impressions. Simple math like that does not capture the complexity of human behavior and doesn't account for the fundamental truth we all know: consumers rarely take action after seeing one ad. It's the collective impact of your messages over time that drives and sustains action. 
Our Auto-Optimization is different. Not only do we address the core flaws of traditional solutions—dirty data, last-touch methodology, and cookie-based attribution—but we bring creative front and center. Our AI-based neural net modeling uses your Creative Labels as a data input. Doing so allows it to find patterns, relationships, and trends between content and action. When we know those links, we can optimize for them—making sure the right content is served at every impression, automatically and consistently. 
Closing the creative-media gap 
Our Creative Intelligence solution offers a big step forward in closing the creative-media gap. Even more so when it's used alongside the solutions in our Flashtalking Framework as, collectively, we can offer scalable creative with intelligence and, by extension, bring the learn-do-optimize media process to creative. 
Learn more 
If you are interested in learning more about our creative capabilities, please reach out to us.