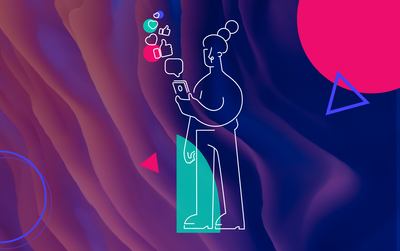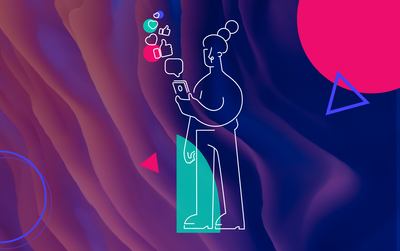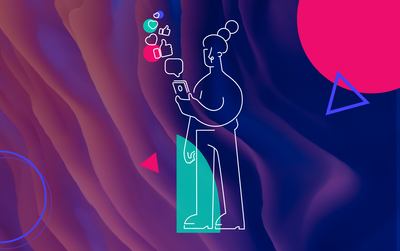 In the rapidly evolving digital landscape, paid social advertising has emerged as a powerhouse, enabling businesses to connect with their target audience on an intimate yet global scale. Amid the sea of social ads fighting for our attention, creative content is a critical winning factor. We previously discussed the creative-media gap and how Flashtalking is focused on unleashing the power of creative to make media work better. 
Today, we'll focus on how that has an even heavier emphasis within the social ecosystem and Flashtalking's Social solutions that put creative at the forefront—making it easy for advertisers to differentiate their creative, scale existing assets, connect the message to the audience, maintain a continued stream of fresh content, and improve through intelligent iteration. Creative has always been the heart and soul of an effective social strategy; today, it can make or break a brand's success. 
Social platforms continue to give more power to creative—from new innovative formats and testing opportunities to the holy grail of social: the algorithm. The ads algorithm increasingly favors relevant creative. At Meta's recent Performance Marketing Summit, they shared their perspective, "Creative is one of the most important things you can focus on in 2023 to drive your performance advertising programs," said Heidi Levyn, Industry Manager, Retail. "That is because creative fuels auction outcomes, and in turn, auction outcomes fuel business outcomes." Flashtalking does precisely that: we fuel business outcomes through Creative Ad Tech.
Let's explore how through those five key creative performance drivers: 
Differentiate 
First impressions matter, and in social media advertising, they're often made in the blink of an eye. Advertisers must stand out in the feed, and video plays a huge role in doing just that, with over a third of total US social spending dedicated to an animated experience to grab consumer attention.  
Flashtalking's creative and advanced video tools ensure advertisers can maximize creative impact while providing the flexibility they need to scale. For example, advertisers can take a base video, easily stitch together key moments with a unique end-frame, and call to action based on different audiences. 
Empower advertising assets by leveraging Flashtalking's enhanced catalog offerings. Take a dull product image, for example, and make it shine with increased creative effectiveness by adding dynamic price points, custom descriptions, real-time events, and other branded elements. Add timely offers and fun, category-specific borders to cut through the noise further. 
Scale 
One of the biggest challenges out there for social teams is scale—assets that scale quickly and do not cut into valuable working dollars. Have you ever waited five days for a creative that runs for three? If an advertiser wants to test a new ad type, audience, or even a new platform, this often entails requesting brand-new assets and production costs to go along with it. This often leads the team to put refreshing testing or content on the back burner to avoid taking away from working dollars. 
At Flashtalking, we believe in the concept of working creative—creative assets, including images and video, that work across channels, platforms, audiences, and placements. By leveraging our central libraries and creative frameworks, existing assets easily flex across platforms and ad types, using AI to resize and reformat based on specs and requirements intelligently.  

Connect 
We turn to social media to feel connected—to relate with others and feel understood in return. Advertisers must differentiate and scale their content, connect with the target audience, and deliver that resonating message in the most optimal moment. Flashtalking's creative automation and rules-based levers provide a robust toolset for social advertisers to tell stories that connect and convert.  
For example, easily incorporate real-time team line-ups using our feed automation—not only through copy versioning but by igniting passion when a viewer sees their favorite logo or player within the creative. 

Relate directly to a situation by creating weather-specific messaging and automating delivery in specific locations based on the daily forecast. Instead of simply showing product features; consumers are shown an emotional benefit more likely to amplify ROAS. 
Instill urgency and exclusivity through countdown messaging. Flashtalking's social automation tools update and traffic ads daily to deliver timely messages across platforms without any manual lift.  
Maintain  
The best practice is to refresh or add new social creative to the mix every four weeks—that's a lot. Attention spans are already shorter than ever—on social they are negligible. Creative fatigue happens so quickly that performance metrics can drop by 40-60% after four exposures. Advertisers must provide differentiated, connected content that continually produces and traffics new versions to resist these adverse effects. They must scale their content quickly. This puts a strain on costs and resources.  
Flashtalking's creative automation and trafficking solution provides a solve. Activators can leverage bulk build tools to create campaigns, version image, and video ads at scale, preview, approve, and traffic all within one automated workflow. The cross-publisher sheet-based solution provides an automated way to keep creative fresh and implement robust creative testing with no added production costs. Advertisers using our tools to maintain and elevate their creative in the market have seen significant results—both in workflow efficiencies and performance acceleration. 
Improve 
More creative is great—better creative wins. An advertiser can't simply maintain that stream of content; it must be better than the last. Yet, identifying high-performing creative variables and the why behind the boost can be challenging. Media teams need to quickly understand which audiences respond to specific creative components. Flashtalking's creative intelligence and reporting tools do just that—provide the foundation and fuel to systematically test more creative concepts, gain deeper through creative labels, and quickly iterate on the best-performing elements. 
 
Creative labels provide that extra layer of insight. Better performing ads win in the auction, and native algorithms favor them, but do we know the 'why'—the why that will drive the next, better creative? Close the often drawn-out performance feedback loop through Flashtalking's centralized reporting tools—making it easier and quicker to get cross-publisher performance data and deliver those deeper creative-level insights immediately to the hands of creative minds.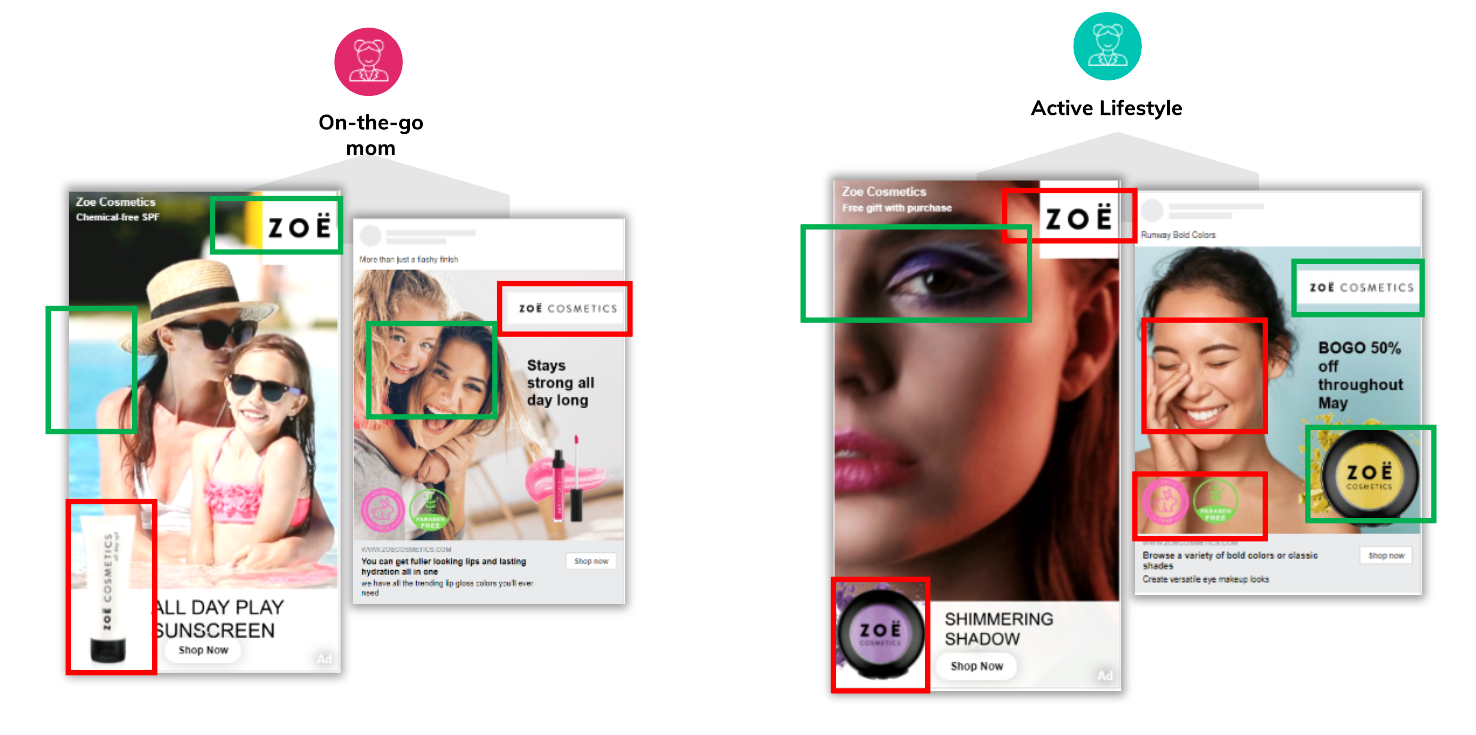 Understanding the relationship between creative elements and performance unlocks the highest possible impact on iterating and improving creative results. The importance of creative content in paid social media advertising cannot be overstated. It isn't just the bridge between the brand and the audience; it is the power source igniting social performance. By leveraging Flashtalking's social solutions, advertisers are not just creating ads—they're crafting a scalable creative process that leaves a lasting impact on their audience, paving the way for long-term success in the dynamic world of social. 
Learn more  
If you are interested in learning more about our social creative capabilities, please reach out to us.