Mitigate risks, save time, and ensure delivery of social budgets
Monitor pacing and KPI trends across publishers from a single visual and actionable dashboard.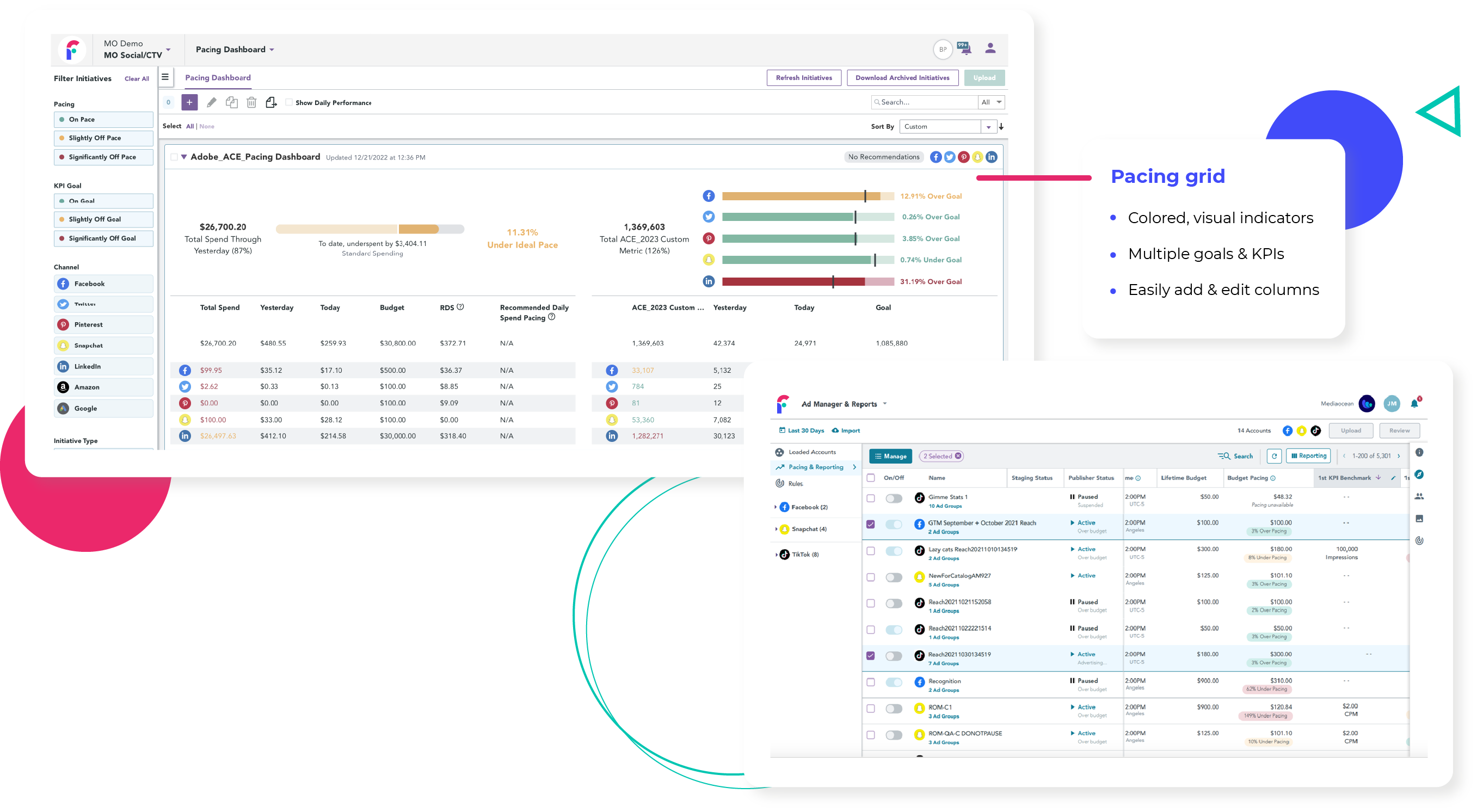 Hide

Hide
Ensure you don't over- or under-spend budgets with fluid campaign-level budgets and optimizations across ad sets.

Set up pacing alerts, budget reallocation approvals and export change log of historical recommendations.
Easily visualize and act on performance trends across social publishers
Understand and respond to the connection between creative, audiences, and media.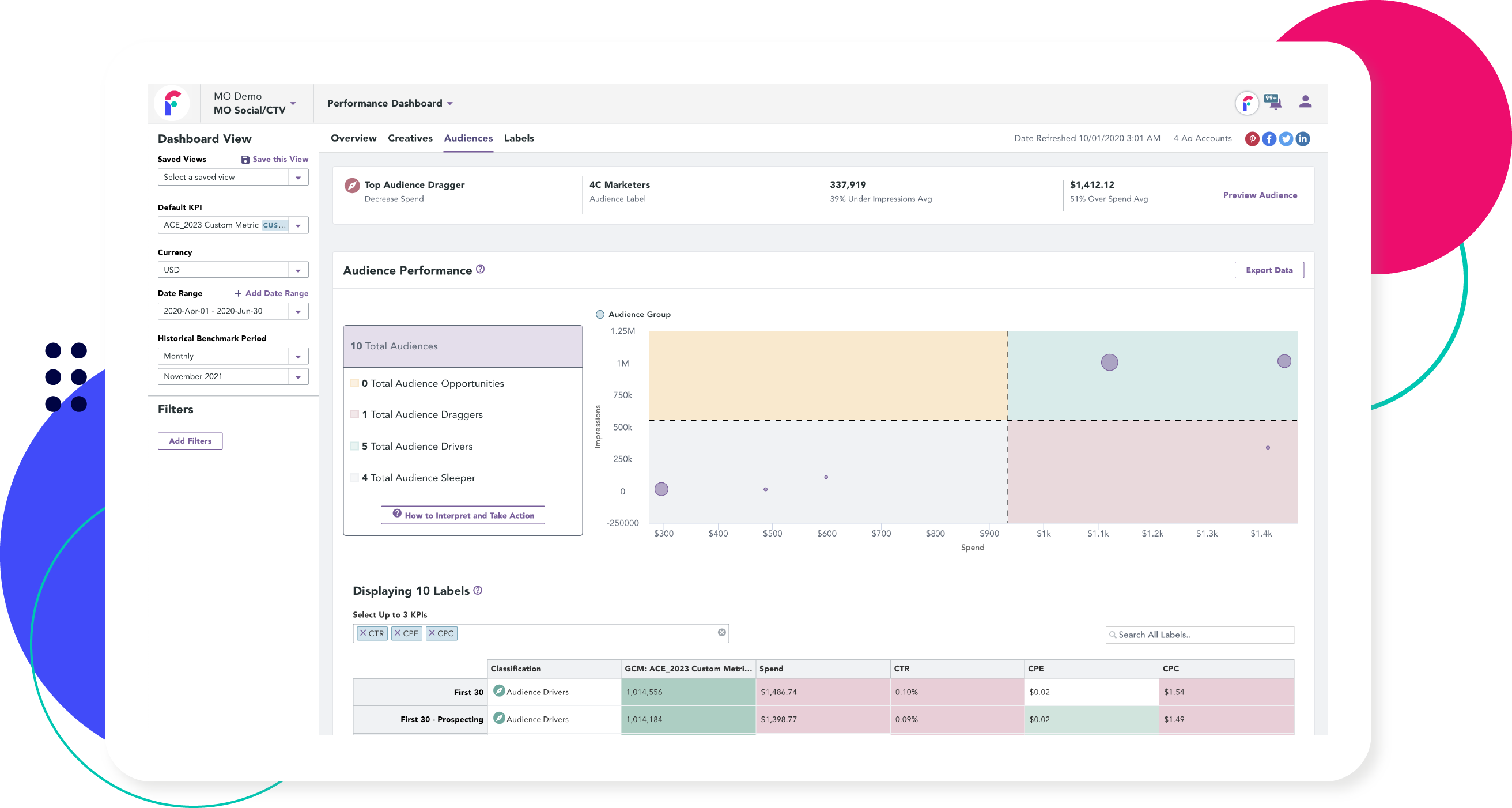 Tap into AI-based recommendations and apply optimizations from a unified interface.

Create a shared view of performance across brand, creative, and media teams.

Compare custom date periods and multiple KPIs to unearth period-over-period trends.
Amplify results through holistic measurement
Streamline workflows with a consolidated, cross-publisher module that integrates all campaign metrics.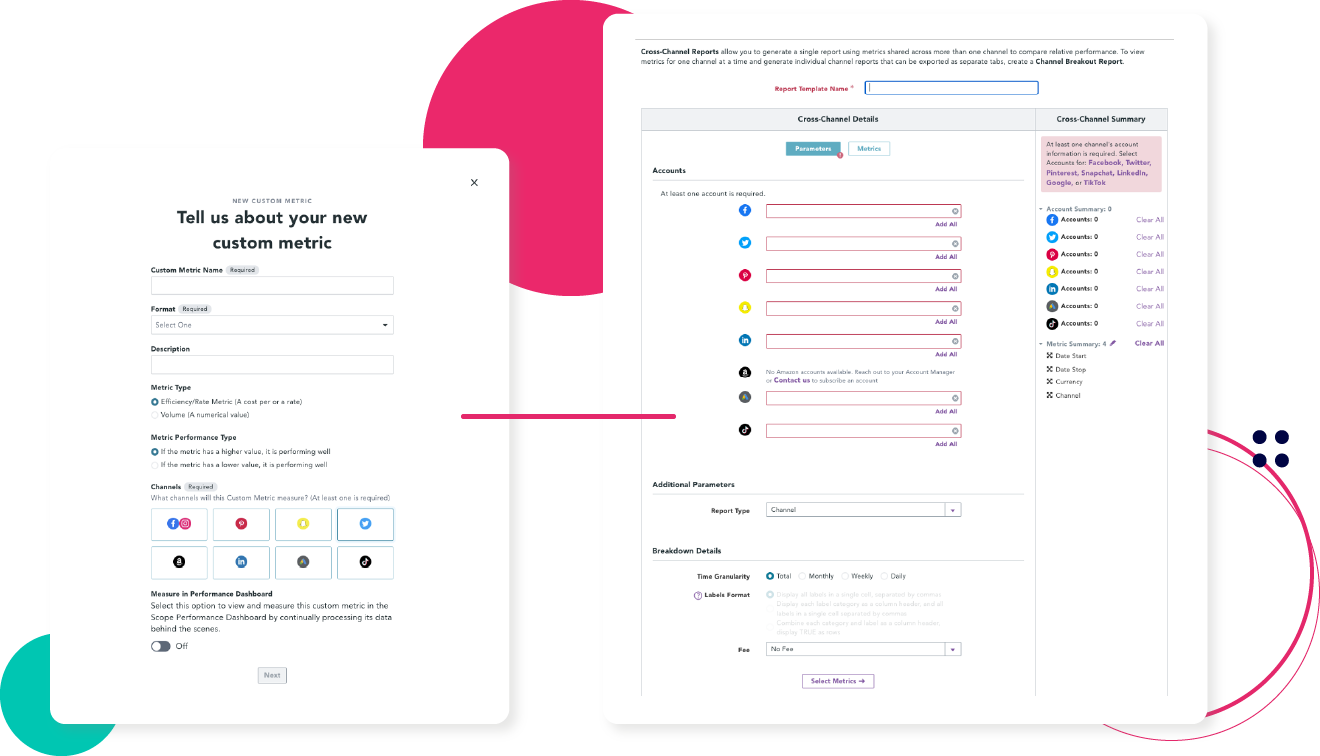 Analyze source-of-truth measurement from your preferred partner against social or other digital campaigns. 

Use data from third-party measurement partners or your own attributed traffic and event data to create custom metrics scalable in reporting, cross-channel pacing, and optimizations.

Develop and deliver reports directly from the platform or schedule via API, email, SFTP, or web query, then share across your organization.