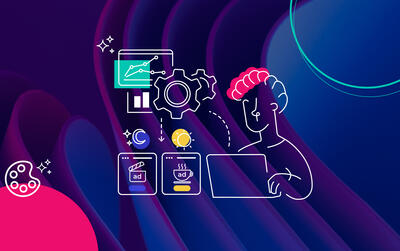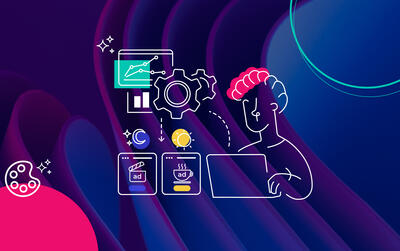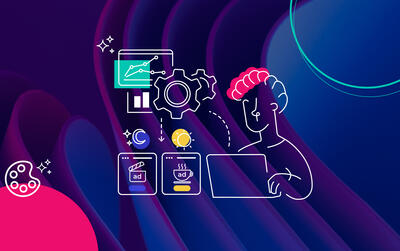 This post is part of a series unpacking The Flashtalking Framework.
The Create phase aims to use the power of technology to develop meaningful and engaging messages that break through to a chronically distracted consumer. To do that, brands must be able to design an ownable creative concept and build it in a way that can be scaled for relevance and personalization across all formats, channels, and platforms. 
Flashtalking offers our dynamic technology built within a creative suite that gives brands power and choice. Our creative suite includes: 
A cross-channel design & production platform 
Advanced video solutions that can scale even the most sophisticated strategies 
Third-party Integrations: for maximum ease and flexibility 
 
We have designed our solutions to fit your workflow and to achieve the collective objective of harnessing the power of creative.  
Cross-channel design 
Ad Studio simplifies the design and build process for video, social, and display. Its drag-and-drop functionality makes it user-friendly for novice designers, while its more custom features—like video chaining, data feed plug-ins, and timeline animation ensure it's versatile enough for more experienced producers. Our integrated AI solutions save you time on laborious tasks like asset optimization, smart framing, and automated design translations across sizes and formats. No matter your design type or skillset, Ad Studio's dynamic toggle makes scalability easy, enabling you to transition from individual designs to large-scale outputs with a single click. AdStudio acts as your creative launchpad if you're seeking an intelligent solution for cross-channel design and production. 
Advanced video design
The influence of video content continues to surge, captivating audiences and driving engagement and sales like never before. However, designing and producing videos at scale remains a challenging and costly feat. Our advanced video solution, Imposium, is built to keep up. Inspired by AfterEffects, Imposium offers familiar workflows and core capabilities like timeline animation, motion tracking, rotoscoping, and clip swaps. But it's our proprietary technology that takes Imposium from an advanced design tool to an innovative solution for storytelling. Our HTML templates deliver responsive layouts, our just-in-time rendering offers maximum scale at speed, and our lightning transcoder ensures every video is generated to spec—including linear. Together, Imposium enables storytelling with programmatic automation, a synergy that not only captivates but also resonates with your consumers. 
Third-party creative tools 

While Ad Studio and Imposium provide in-platform design solutions, we recognize that creative teams may have their own preferences and established workflows. Whether it be Adobe, Google, or Celtra—to name a few—our dedication lies in creating seamless integrations that empower you to excel in harnessing the power of creative. Teams can craft designs using their preferred tools, import them into Flashtalking, and still benefit from our Automate, Activate, and Iterate solutions. This ensures you can maximize your creative impact and effectiveness in the market while enjoying the flexibility you need.
Dynamic creative functionality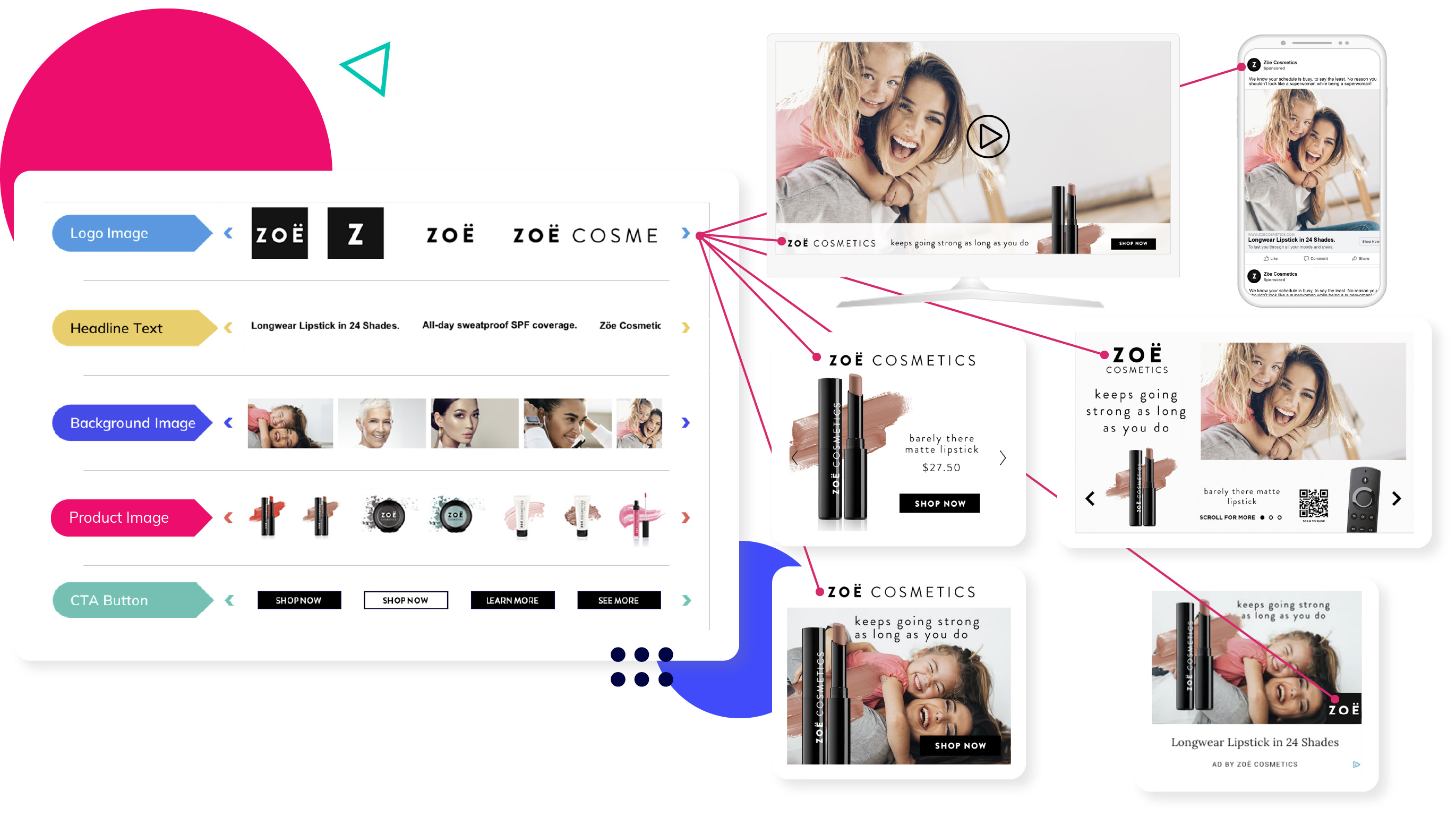 No matter what tool you use to design your creative, building your concept with dynamic functionality is key to achieving creative at scale. In partnership with a well-curated asset library, dynamic frameworks enable you to create 1000s of message variations with simple updates to individual creative elements. Whether it's changes to your business, new audience insights, or an opportunity for creative testing, the time and cost associated with creative (re)design and (re)build is no longer a concern. For brands activating multiple channels, efficiencies are maximized as a single asset can be used across sizes and formats.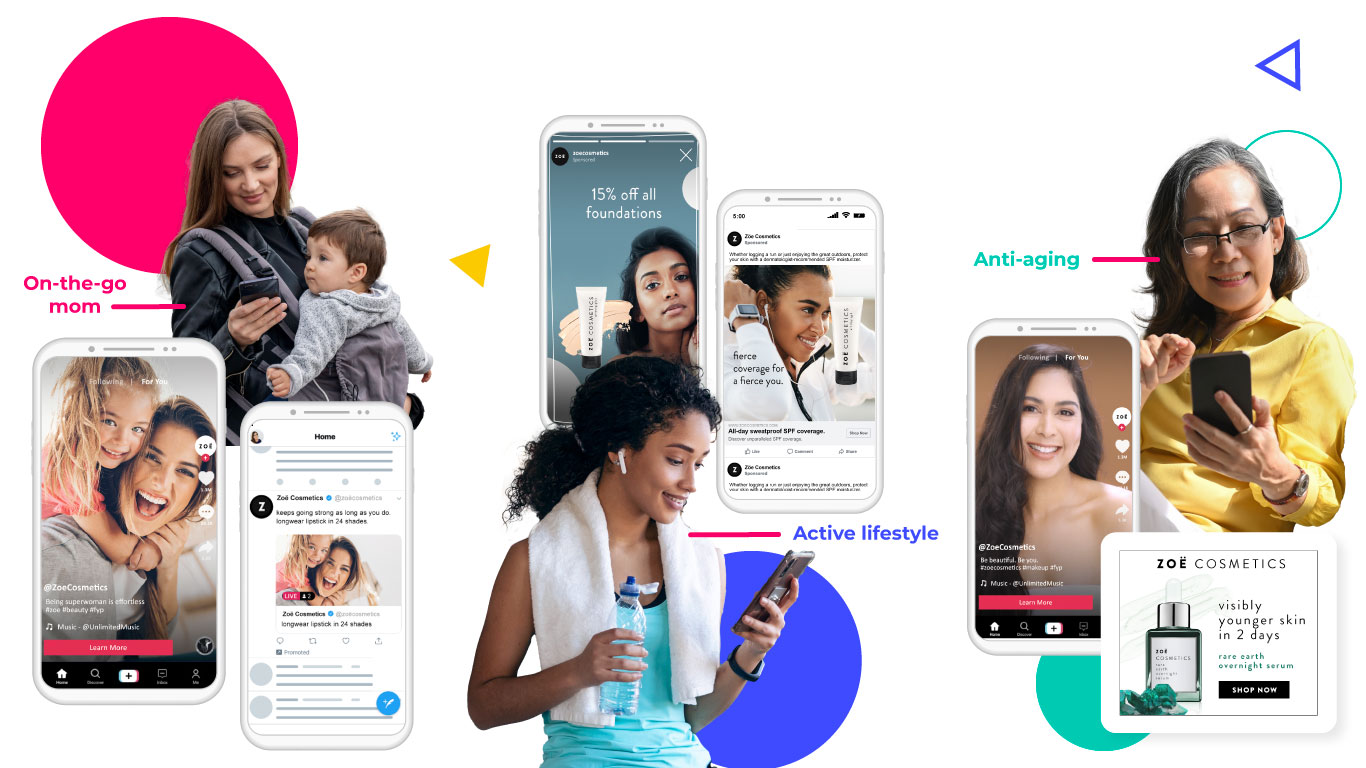 Learn more 
If you are interested in learning more about our creative capabilities, please reach out to us.  In the meantime, please keep an eye out for our next blog post in the Harnessing the Power of Creative series, diving into our second step of The Flashtalking Framework: Automate.