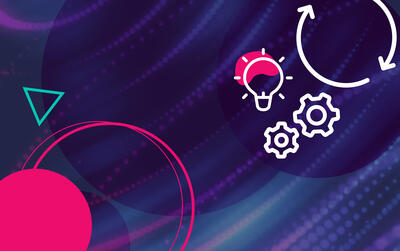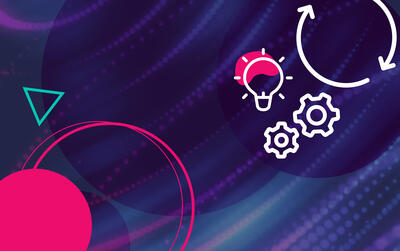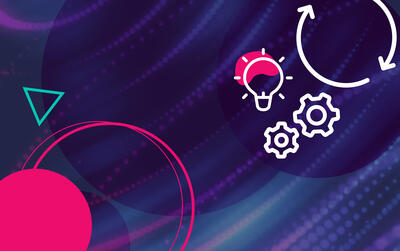 This post is part of a series unpacking The Flashtalking Framework.
Now that your dynamic frameworks are set up, it's time to work on creating the diverse messages needed to tell your story. The Automate phase makes it easy to create versions with speed, scale, and accuracy so that you can speak to your consumer in a meaningful way, accounting for any given moment, format, device, and platform. Paired with our creative intelligence solution, our technology ensures learning alongside generation, so you're creating with purpose. 
Flashtalking's Automate steps is comprised of four key components: 
Bulk creation of versions across Social, Video, and Display 
Enabling real-time content and data 
Descriptive creative labels for enhanced learning and optimization 
Collaborative platforms for feedback and approval 
Creative versioning
The process of creating hundreds—or thousands—of message variations using a single creative concept is what we call versioning. How that gets accomplished is quite simple: the dynamic functionality of our frameworks allows you to change out any element to craft a new message. Whether it's a headline update, change to the CTA, swap of a video, audio update, or all of the above, creating new versions is turnkey. 
 
Where our technology excels, however, is the ability to generate new versions at the scale you need. Whether you want to generate new versions one at a time or a thousand at a time, you can do it with just a few clicks. And for the times you do not want—or cannot—define the specifics of every version, we can use machine learning to automatically create every possible version. No matter the method you choose, even the largest versioning project can take only a few minutes.  
 
But our true differentiator is how our versioning works across channels. In a world where we need to think message-first, format-second, you need a tool that can accommodate as many devices and formats as your customer can consume. So, when you know what you want to say, leave it to our technology to build that message across sizes and formats while adhering to the specs and guidelines of wherever it may run. 

Real-time content
For some brands, content may exist in a feed. Often, the idea of a feed is limited to a retailer's product data, but the opportunity is so much greater. From localized lease offers to fare rates to pollen levels to store locations to sports scores and betting odds, the value of a feed is in the ability to automatically influence the creative message in the moment.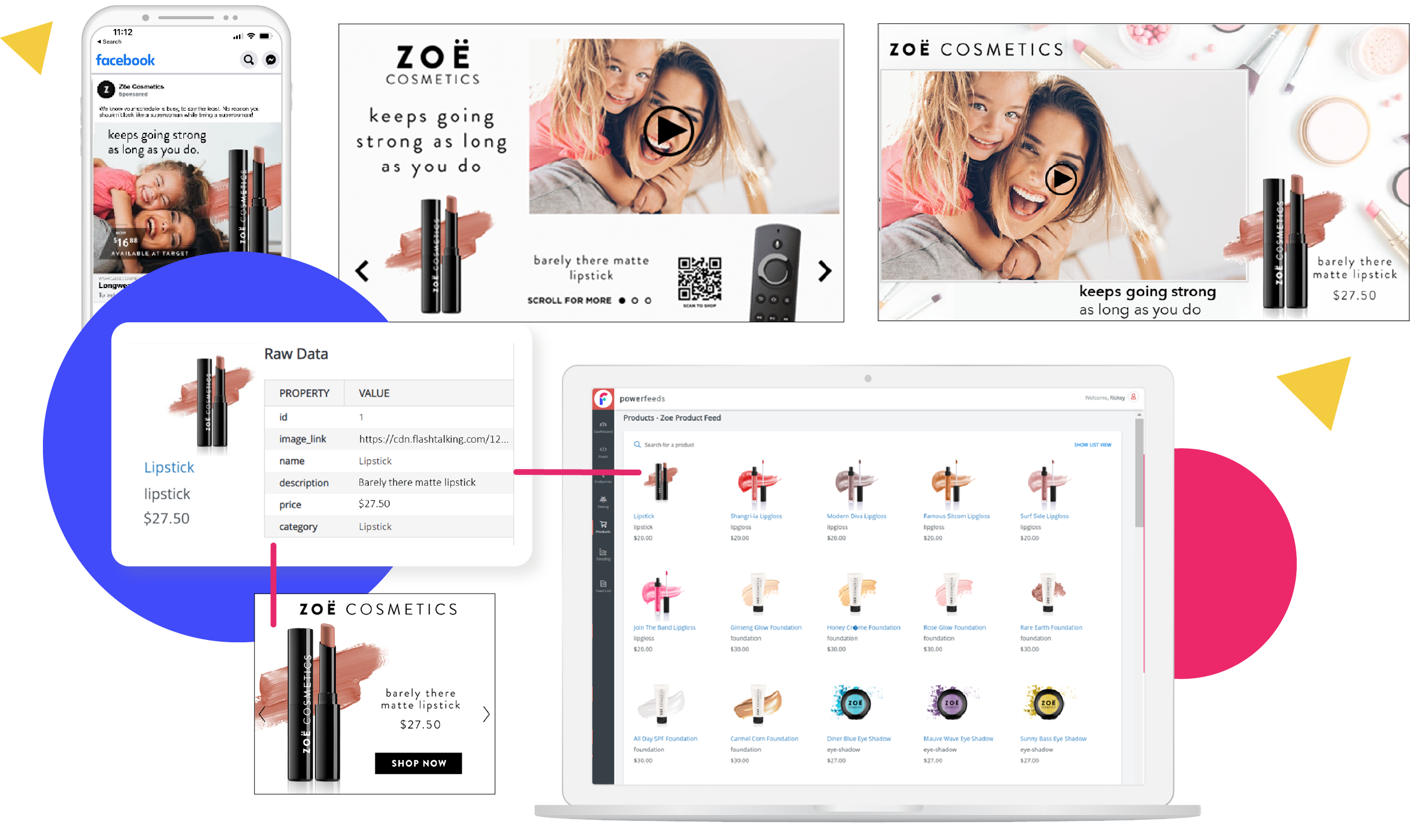 Our feeds and automation team is dedicated to helping you define and activate the content strategy your brand needs. From out-of-the-box solutions to complete customization, we can make feed-based automation work for you. And, where possible, create solutions that unify your open web and social strategies, enabling feed-based influence across display, video, and social. 
Creative intelligence
In hand with scalable versioning is the ability to learn about your creative performance so you are generating new messages with intent. To support intelligent, creative development, we have an automated, AI-based creative labeling solution. These descriptive labels make it possible to isolate the performance of individual pieces of content, including things like color scheme, image type, copy tone, CTA placement, and sentiment. By learning the type of content that resonates best, you can unlock actionable learnings to apply in future versioning. 

As our creative capabilities support all channels, we knew our creative labeling must, too. This is why we've designed a standardized taxonomy that creates consistency not just over time but across formats. This allows teams to analyze performance across channels, making it easy to identify trends—and differences—across platforms and devices. 
Review and approvals
Creative approval may be the final step of our automate process, but it is arguably the most important given the power the creative message has on your consumers. Our platform provides several ways to preview your creative work. You can preview individual messages within our versioning tool, preview all versions in our creative interface, or preview everything together on one scrollable page. This allows brands to have comprehensive access to view all the developed versions while also maintaining complete creative control to ensure that nothing goes to market that hasn't been approved by you. 

Learn more
If you are interested in learning more about Flashtalking's technology that can enable your team to build great creative, please get in touch with us. In the meantime, please review our next blog posts in the series that discusses Activation in Paid Social and Open Web.