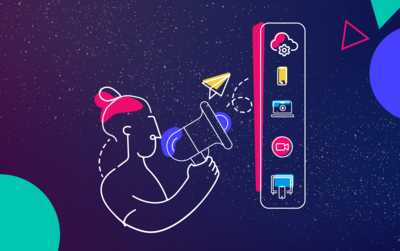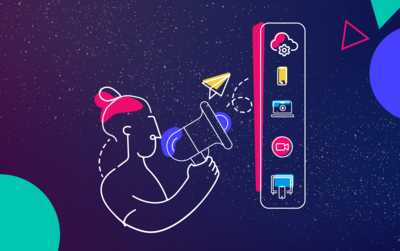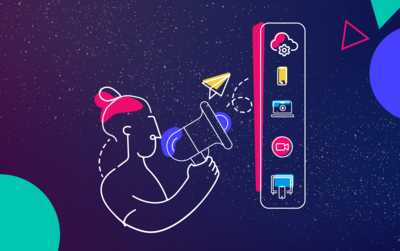 This post is part of a series unpacking The Flashtalking Framework.
The Activate phase of the Flashtalking Framework is focused on "making it connect." It is a crucial step that leads to delivering relevant and engaging messages to the right consumer at the right moment, on the right device, and in the right format (video, display, audio) across social media, the open web, and CTV. 
Our previous blog focused on activation in paid social. This blog will discuss how Flashtalking enables activation in the open web, including CTV. 
Ad serving vs. social media management 
Simply put, open web activation is ad serving. It is the function of deploying a centralized platform to address inefficiencies associated with cumbersome trafficking processes alongside access to a single reporting tool for delivery management. While immensely valuable, open web ad serving has not been considered an innovative service. Over the years, it has arguably evolved into a basic commodity, driving brands to focus on the lowest price rather than the value of services. 
But, in a world of constant fragmentation, your ad server should provide innovation. Services supporting business value and time-saving efficiencies should be expected alongside the core requirements of compliance, neutrality, and transparency. With Flashtalking, you'll quickly see the value we add with our: 
Automated trafficking workflows with leading DSPs, verification providers, and data partners to accelerate speed-to-market and reduce costly errors and rework. 
Personalization of creative delivery through rules-based decisioning or machine learning, providing maximum flexibility in determining which creative works best for a particular consumer at that moment. 
Choice of identifiers to manage the growing challenge of cookie deprecation. 
 
Let's see how this all comes to life. 
Campaign creation and trafficking 
Campaign stewardship is a necessity, and so our objective is to create a more straightforward, more automated process so you can maximize your time elsewhere. When constructing our Campaign Manager platform, we partnered with experienced ad op professionals to ensure we included the best, must-have features and learned from seemingly standardized pitfalls. 
The first step is building the basic campaign shell—including the campaign name and run dates—and then adding the necessary placement details. This can be accomplished with one-by-one workflows or at scale with our bulk management tools. And for Prisma users, the entire process can be automated with a simple push from your Prisma account. 
Once the campaign is constructed, trafficking begins. To avoid the time and errors associated with manual workflows, we've established integrations with leading DSPs—like The Trade Desk, DV360, and Walmart Connect—and automated wrapping with top verification partners—such as DoubleVerify, IAS, Moat, and Flashtalking's own Protected Media. We've also established integrations with other ad servers—like Google's CM360—to support brands requiring dual ad servers. With these integrations, teams have reported substantially reduced trafficking timelines, requiring only minutes for tasks that would otherwise require hours or days.  
Creative delivery and decisioning 
Creative delivery was simple when brands could say one message to all consumers. But, in a world where consumers demand personalized brand experiences, placement-level decisioning isn't scalable. To properly execute personalization, your ad server must offer dynamic creative decisioning. Flashtalking's decision trees help visualize and execute your messaging decisions, ranging from the simplest hands-off strategies to the most complex.  
Because, you see, there isn't a one-size-fits-all when it comes to personalization. On one extreme, some advertisers require complete control over the creative decisions and must set clear decisioning rules upfront. Conversely, some marketers will let artificial intelligence determine the best creative message to serve at every impression. And there is a host of mixed-use cases in between. 
Flashtalking caters to all options: 
For rules-based decisioning, classic decision trees are used to prescribe the appropriate message to the right audience with precision. We leverage simple if/then Boolean logic to execute high-level strategies that may have only a handful of decision points and intricate strategies that require multiple layers of decisioning.  
For marketers who prefer an "easy button," our automated AI-enabled decisioning engine will discover the best creative for each impression. This involves activating a set of creatives within a campaign, using our advanced algorithm to determine the winners, challengers, laggards, and losers, and automatically adjusting impression delivery based on performance. 
Marketers can also combine both approaches in the same campaign. This is optimal for clients who want to balance insights with intuition, allowing control to a certain point and using AI to learn, identify, and optimize. 
 
Real-time relevance and decisioning is the primary value of our decision trees, but it's not the only one. Our decision tree structure simplifies and expedites activation. Gone are the days when any change in creative or strategy requires re-trafficking or new tags. Decision trees allow you to make multiple decisions within a single ad tag rather than holding you to placement-level decisions. This not only dramatically reduces the volume of tags to be managed but also expedites in-market changes—changes including an update to a creative message, a change in your creative logic, or a total restructure in the data you're basing those decisions on (ex: new audiences, new moments, or changes in prioritization).  
Identity for measurement and personalization 
The open web's cookie saga is a familiar one. Buying, personalizing, and measuring media become more complex as cookies are eventually deprecated. But because we are already configured to be a cookieless ad server, we can help you manage the complexity. 
Our identity framework is designed to help you choose the identity solution that best supports your campaign, using it as the basis for measurement and creative personalization. Its core value is in the flexibility it provides by offering three privacy-friendly methods of identification: 
FTrack ID: our user-level identity solution that leverages probabilistic logic to deliver accurate measurement and insights across browsers, formats, and devices. 
Household ID: uses machine learning to cluster and associate devices to a single household, allowing accurate measurement, insight, and attribution for shared devices (like CTV) 
Cookie ID: until cookies are completely deprecated, we will continue to support them as a basis for identity. 
 
In addition to our proprietary IDs, our framework is built to evolve with the market, which includes the ability to integrate with new, outside IDs as they come to market. Our multi-tiered approach offers maximum control and confidence in choosing and using the cookieless ID that best suits your business. The result is an evolving—and future-proofed—activation platform that allows you to personalize and measure every step of your customer's journey to generate higher-fidelity measurement and customer experiences. 
Learn More 
Please get in touch with us if you want to learn more about the Flashtalking ad server—including our identity framework and personalization capabilities. In the meantime, please review our next blog post in the series, which deep dives into the final phase of The Flashtalking Framework: Iterate!