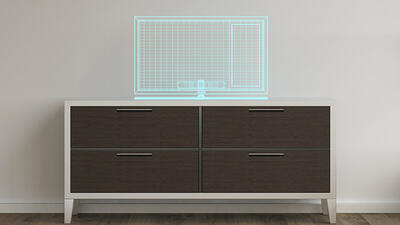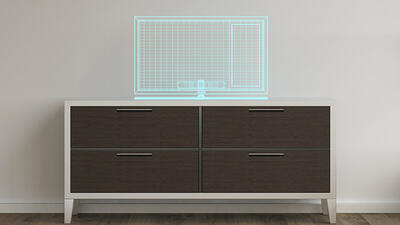 More Competition, Fewer Ads

The industry is witnessing a generational shift as linear TV transforms into digital and OTT. Much remains uncertain about the world that will emerge from this transition. How much inventory will there be? Where will it come from? How will it be sold? And under what terms — or, perhaps more important, under whose terms — will it be measured and transacted? CEO John Nardone looks at the turbulent future of TV and how marketers can prepare.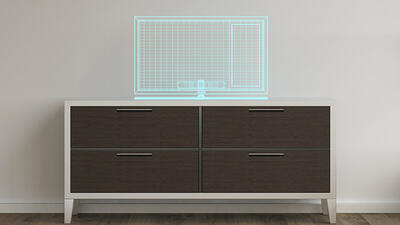 This year marks an inflection point in the evolution of TV from a lean-back to an on‑demand medium. It's been a whirlwind, including the upending of the traditional TV schedule, the introduction of streaming services Disney+, HBO Max, and Peacock, and the continued growth of social video, with new platforms like TikTok and stalwarts like YouTube capturing a greater share of younger viewers. Consumers are watching more TV programming, and they are doing more of their TV watching via on‑demand services.
Paradoxically, the proliferation of streaming channels and a huge surge in viewership are conspiring to create less premium advertising inventory than ever before. While the new era of over-the-top (OTT) is in its infancy and its evolution still uncertain, the availability of subscription tiers and smaller ad loads are pointing to a much tighter market.
When it comes to the premium, high-reach opportunities that TV has offered for 50 years, the future portends growing competition for less, yet increasingly valuable inventory that's made available from fewer, more vertically integrated players — currently the FANG (Facebook, Amazon, Netflix, and Google) companies alongside the new tier of network/telco titans.
All of this prefigures greater challenges for the ad-supported linear TV format and for the advertisers that have relied on TV as a reliable means to reach massive audiences for the past half-century.
This is not an understatement: the industry is witnessing a generational shift as linear TV transforms into digital and OTT. Much remains uncertain about the world that will emerge from this transition. How much inventory will there be? Where will it come from? How will it be sold? And under what terms — or, perhaps more important, under whose terms — will it be measured and transacted?
Plan for the Future Now
Video consumption continues to shift from linear TV to OTT and digital platforms; younger people have already made the shift. Indeed, premium scripted linear TV content has lost its edge — and its viewers — to Hulu, Netflix, HBO Max, and Amazon Prime Video.
Live TV is all that's left of linear TV's competitive advantage with premium inventory. Live sports are keeping linear TV afloat, and everything else is just sweetener. In the U.S., for example, the majority of sports ad revenue comes from the NFL. The rights for the NFL, along with every other major sports league, come up for bid in the next three years. The competition will be fierce.
During the last round of negotiations, the big four networks had only one another to bid against. However, in the upcoming bidding, linear TV will come up against the deep pockets of the most valuable brands in the world: Amazon, Apple, Netflix, Facebook, and Alphabet. These companies have already demonstrated a willingness to spend billions each quarter to produce content that keeps subscribers intact. Among the major broadcast networks, only Disney can come close to matching their financial resources.
The battle over sports rights illustrates the tenuous moment the market is in these days; a handful of decision-makers at the sports leagues will determine whether linear TV has a future.
However, marketers can't wait around for that to happen. They must start planning for the future of TV posthaste. But what does that future look like?
Tight Inventory
As premium content migrates to OTT, it's not a guarantee that the inventory migrates with it. Quite the contrary. Neither the user experience nor the monetization model for OTT will tolerate as much advertising as linear.
Spearheaded by Hulu, Peacock, and HBO Max, the newest generation of streaming services offer consumers choices on the spectrum of ad-based video on demand (AVOD) versus subscription-based video on demand (SVOD), meaning it offers a wider range of options for paying to avoid ads. This works nicely for publishers and networks that can bolster ad revenues with recurring revenues from subscriptions, but it foretells a tighter market for connected TV (CTV) advertising inventory overall.
The squeeze on ad inventory is especially true given that even the fully ad-supported "free" versions of these services offer a lighter ad load compared to linear TV. This is a consequence of a broader truth in TV's new era: When a user selects premium, scripted content (i.e., not live) OTT, that selection implicitly carries an expectation for a lighter ad experience.
Things may change as users become more accustomed to interruptive ad breaks in their streaming experience but, for the time being, that means less overall inventory as compared to linear ad loads for the same content.
Jockeying for Ad Space
In addition to constrained supply, advertisers can expect to compete against a wider demand base for CTV inventory than for linear. OTT's robust targeting and measurement is already attracting new brands that were not in the linear TV market to begin with.
LUMA's Terry Kawaja says that "OTT is DTC's nirvana," offering a new channel beyond social networks through which advertisers can pursue new customer acquisition with the precision and accountability of a digital buy. As TV begins to adopt more elements of the digital buying experience, more digital-first buyers will enter the TV market.
And while it may be a temporary condition, the streaming services themselves exacerbate the problem. As new streaming services enter an increasingly crowded market, they have become major buyers in their own right. Netflix, Disney, Comcast/NBCU, AT&T Time Warner, and Hulu show a huge appetite for using their own inventory and buying the inventory on other platforms to hawk their own wares.
These market dynamics paint a conclusive picture for the next era of TV. The most premium inventory will be scarce, wealthier consumers will have additional ways to avoid lackluster or unwelcome ad experiences, and more "nonpremium" video inventory will be available across an increasing number of fragmented digital channels.
Higher Risk, Higher Reward
The trends make TV a high-risk, high-reward opportunity for many advertisers. To manage that risk and reap those rewards, marketers will need both new tools and new strategies.
Machines alone won't do it for them. Contrary to the conventional wisdom of a TV industry succumbing to self-serve programmatic buying, the next era of TV will be defined by advertisers relying on independent, neutral measurement and planning technology, and leveraging strategy and expertise as never before.
Constrained supply of the most premium inventory means many advertisers will still need to think ahead and take risks to buy inventory up front, working with media agencies and planners on the most effective strategy.
The proliferation and fragmentation of channels also means that advertisers will need to rely on sophisticated data and modeling to plan and buy across OTT platforms, the open web, social platforms, and walled gardens. And, as with digital cross-channel spend, marketers will need neutral, interoperable tools for measurement and analytics.
None of this is guaranteed, of course. As marketers have learned from the growth and dominance of the digital walled gardens, transparency and independence are not built into the ecosystem. Advertisers must demand it. Now is the time to do so in TV, before the terms are set.
Collaboration Is Key
TV is undergoing a generational shift from linear to a fragmented landscape of digital, OTT, and CTV. Now it falls on whether walled gardens or advertisers dictate the terms of this massive transition. If major brands and agencies want those terms to prioritize openness, accountability, and transparency, the time is now to put their full weight behind such demands.
As recently as last year, it appeared as if market dynamics would give advertisers the upper hand in the battle. The TV ecosystem seemed to be growing and diversifying. Then Disney consolidated control of Fox and Hulu, AT&T gave up on Xandr, and new offerings like Facebook Watch and Snap Originals failed to make a dent or become true destinations for TV ad dollars.
The hope was that fragmentation's upside would be more venues to which brands could take their ad budgets; more alternatives, in turn, would give advertisers more leverage to demand transparency. That didn't happen.
To chart a new course, major TV advertisers must work out a coherent set of demands. CPG and automotive companies, long the mainstays of the linear medium, have the ears of the major next-gen TV providers.
It's marketers' dollars that are at stake. In collaboration with industry trade bodies, they can ensure that the TV space doesn't transform into an oligopoly where a handful of networks operate by their own standards and grade their own homework.
This is the same debate that has raged throughout the marketing field for the past decade. As TV transitions to a digital medium, the stakes are only getting higher.
By John Nardone, CEO
Originally published by the ANA