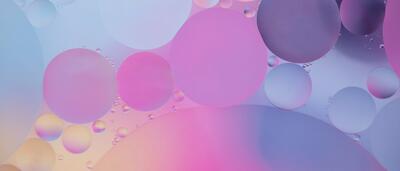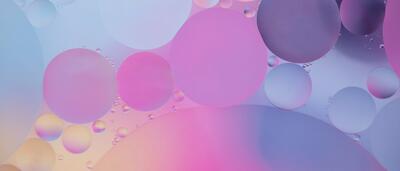 Collaboration Is Key To Moving Beyond The Cookie In 2021

As we head into 2021, the digital advertising world is preparing for the next phase of its evolution. Marketing Magazine asks Flashtalking's Georgia Brammer for her top tips to weather the changes and building an effective and sophisticated adtech stack.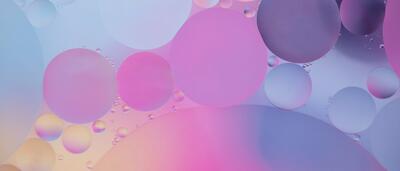 With the impending demise of third-party cookies and Apple's IDFA changes, there can be no one complete and future-proofed solution for advertisers. However, collaborative industry partnerships will be key in 2021, writes Georgia Brammer.
As we head into 2021, the digital advertising world is preparing for the next phase of its evolution. After months of talking about the demise of the static cookie it has become so reliant on, it is now time to find a genuine alternative to this legacy single-ID structure.
A new approach is required not just to address browser changes such as Chrome's impending 2022 block on cookies, or Apple's IDFA identifier opt-in for advertisers. It's also necessary to tap into the growth of non cookie-based environments such as CTV and make the most of sophisticated adtech stacks. Advertisers need a solution that works across many environments—giving them a single, connected view of consumers and allowing them to effectively measure the impact of their campaigns.
The power of first-party data
With data privacy high on the industry agenda, many advertisers are realizing the importance of their own first-party data in achieving these goals of cross-device targeting, personalization and attribution. According to a global World Federation of Advertisers (WFA) report, almost 80 percent of members indicate first-party data is now business critical for targeting, while 63 percent say the same for segmentation and campaign optimization. APAC is leading the charge, with 58 percent of respondents in the region saying their first-party data is fully or significantly utilized, compared with just 28 percent globally.
Understanding the value of first-party data is just the start; advertisers need to find a way to securely activate that data throughout the entire process from targeting to measurement, and throughout multiple siloed and disparate platforms.
Advertisers are not on a level playing field when it comes to the power of first- party data. Specific verticals by nature of their offering have a far greater wealth of first-party data at hand compared to that of CPG or FMCG brands. Consequently, there is call for an alternative identity framework that provides advertisers and platforms with the ability to function post cookies, irrespective of first-party data ownership.
The call of the walled gardens
Advertisers are inevitably drawn to the familiarity of the walled gardens, with Google and Facebook's share of digital advertising spend increasing from 73 percent to 80 percent over the past year.
Measures have been put in place by the walled garden solutions under the banner of privacy; however, its main consequence is prohibiting advertisers from using impartial and transparent tools for media serving, auditing, personalization and reporting. As these platforms become ever-less transparent, this approach will not deliver the results advertisers need, leaving them in a vulnerable position.
The walled gardens' proposed solutions post-cookie are reliant on further investment and exclusivity with said walled gardens. The solutions they are proposing work just within the confines of the garden. The ramifications of this are echoed in other recent announcements and changes by Google, including the planned depreciation of user and partner IDs from reports and log files from its ad serving platform. The result is a restriction in transparent verification, media effectiveness and interoperability with leading industry solutions.
Advertisers who currently curate their own ad tech stack will continue to sit in an inefficient position of working with siloed platforms (walled vs non-walled) if they do not ultimately make the decision between compromising transparency/interoperability and diving fully into the walled gardens, or making the braver move of ditching them and heading to a unified and transparent framework with industry partners.
For those that are considering the walled garden option post-cookie, it is crucial they give great consideration to the ownership of their valuable advertiser data. Why would brands provide their valuable customer data to players who are increasingly competitive in their own verticals?
The collaborative alternative
Collaborative industry partnerships are beginning to emerge as an alternative to the walled gardens and will be a key trend to watch in 2021. When industry participants such as ad tech vendors and publishers join forces, with unified capabilities and insight, they can offer advertisers open and transparent digital advertising solutions. These solutions can encompass ad buying, verification, measurement and optimization, in a secure environment that fully protects user privacy. 
The recent partnership between Nine and Adobe to create the Audience Match platform is a great example. The platform will allow advertisers to activate their first-party data across Nine's inventory by matching hashed email addresses with Nine's 13 million registered users, delivering a fully-addressable audience without the use of cookies. Further proof of this collaborative movement is The Trade Desk and LiveRamp's partnership announcement this year—leveraging Unified ID 2.0 and LiveRamp's ATS to enable personalized delivery across display, in-app and connected TV and aligning to the principles of IAB's Project Rearc.
In 2021 we will see such partnerships more frequently extending beyond the buy-side, with collaboration between ad tech players enabling non-cookie-based success to all downstream personalization and measurement services.
For advertisers to find a path beyond the cookie next year—one that gives them a choice of using their own first-party data or activating independent ID solutions to target and personalize messaging, as well as measure and optimize campaigns—collaborations are the answer.
They hold the key to a more open, privacy-first ecosystem where brands can realize the full potential of data-driven advertising while maintaining flexibility, independence and ownership of first-party data, outside of the walled gardens.
The regulatory changes that signalled the cookie's demise were designed to provide more trust and transparency for the consumer. But advertisers also deserve similar trust and transparency when it comes to the solutions they use for their campaigns. Creating the right industry partnerships will allow them to make choices based on a clear understanding of what they are buying into and how to make the most of their ad spend.
By Georgia Brammer, Regional Director, APAC
Originally published by Marketing Magazine