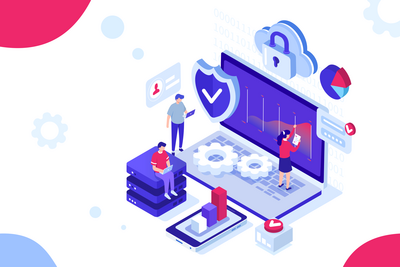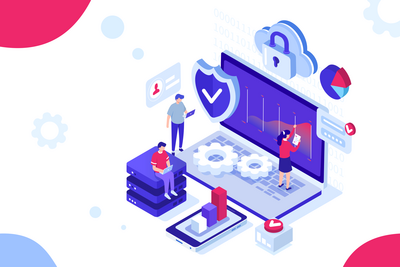 Fighting Ad Fraud: How Cybersecurity Is Evolving The Ad Tech Approach

The emergence of cybersecurity technology in the ad fraud prevention space is driving change. Guest writer Guy Tytunovich, Founder & CEO of CHEQ, reflects on the adoption of these new technologies and approaches.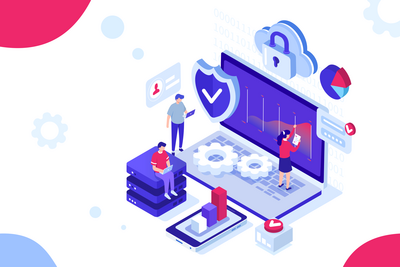 Flashtalking believes advertisers should have the freedom to choose their ad tech partners. As the leading independent ad server, we're leading the charge for open, integrated ad stacks that minimize friction between the ad tech ecosystem. As a part of this vision, we recently announced our API integrations for automated tag wrapping with DoubleVerify, Protected Media and CHEQ. We welcome all partners to share their expertise and thought leadership with the Flashtalking community.
Ad Fraud: A rapidly growing, $30 Billion issue
Ad fraud has persisted for years, and most marketers are familiar with the issues. However, what often goes unnoticed is the spectacular scale of the problem and even more interestingly, its rapid growth. For context, ad fraud in 2019 cost advertisers $30 Billion worth of ad spend. Those are remarkable numbers, indicative of the colossal problem the advertising industry is still facing. But what's truly alarming, is that according to aggregated industry data, ad fraud was only at $6.5 Billion in 2016. That's almost 5x growth in three years. When you add to that the fact that by 2022, industry estimates are putting ad fraud at around $50 Billion, you realize the true scale and trend of the problem. It's not just the scale that's worrying—ad fraud is now running rampant and rising across all major buying channels, from open web programmatic and display, to paid search and paid social and even OTT/CTV. For example, a recent study by the University of Baltimore & CHEQ found that click fraud was costing eCommerce advertisers $1.5 Billion a year, while OTT ad fraud has risen to $4 Billion.
With the growing sophistication of ad fraud, cybersecurity is hitting its stride
With all this interesting data coming in, it is quite obvious that ad fraud is not likely to slow down. But perhaps the most alarming piece of data, is that SIVT (Sophisticated Invalid Traffic) now makes up 77% of US ad fraud. This means that better organized, more sophisticated hackers and fraudsters are seeing the potential in ad fraud and are ramping up their capabilities and scale. This growth in sophistication has led the cybersecurity industry to begin eyeing the problem, stepping in with new technology and bot mitigation expertise to solve the problem. The integration of cybersecurity solutions into leading ad tech platforms signals this new approach of adopting cyber-driven technology to fight off the problem of ad fraud.
This marks the evolution from 'Ad Verification' to 'Ad Security'
The crossing over of cybersecurity firms into ad tech is bringing with it material changes in how ad fraud is being mitigated. The legacy 'ad verification' approach is now making way for the new 'cybersecurity' approach, which takes a different path to fight fraud. The first difference between ad verification and ad security lies in the filtration approach. Ad verification typically relies on IP blacklisting to filter out bad traffic. Now, while this methodology can be effective to some degree, it is problematic in the sense that these IP lists age quickly and tend to miss a great deal of the invalid traffic out there. Even worse, many of these lists, procured from third-party IP vendors are unvetted, resulting in over-blocking of real users who very often, unintentionally, appear on these blocklists.
The ad security approach replaces the reliance on blocklists with real-time user analysis, based on JavaScript challenges to the user's browser. So, if the user's browser declares their operating system to be iOS 10, a series of challenges will be sent to the browser with the aim of triggering a response. Based on the response, the algorithm can tell if the user is indeed on iOS 10, or if the data has been manipulated. Another difference between the two approaches is the actual scope of the inspection. Ad verification typically takes the sampling approach, by which they would only inspect a small portion of the traffic and make probabilistic assumptions based on that. The ad security approach, borrowing its philosophy from the cybersecurity and bot mitigation industry, mandates the real-time inspection of every single impression. Finally, the cybersecurity approach is also bringing with it newfound transparency, by providing advertisers with detailed fraud reasoning behind every decision and access to log-level data. These are best practices in other fields of cybersecurity, and it is refreshing to see transparency become the standard on ad fraud mitigation as well.
Looking to the future
The emergence of cybersecurity technology in the ad fraud prevention space is driving change. These are exciting times as the advertising industry looks to push back on fraud and is actively encouraging the adoption of new technologies and approaches. This is forcing all the players in the space to step up their game, something that in the long run will benefit the entire industry.

By Guy Tytunovich, Founder & CEO, CHEQ
Guy Tytunovich is the founder and CEO of global cybersecurity firm CHEQ. A former military intelligence officer and serial entrepreneur, Guy has been at the forefront of cybersecurity and bot mitigation for over a decade.