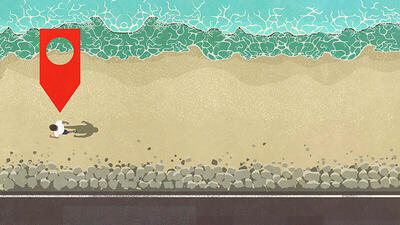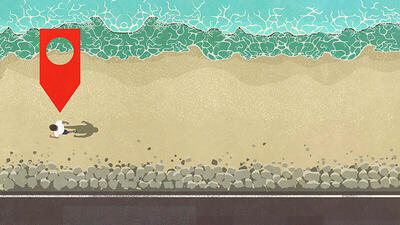 Navigating The New Video Landscape

Seven best practices for getting the most out of today's addressable, multi-everything mediascape.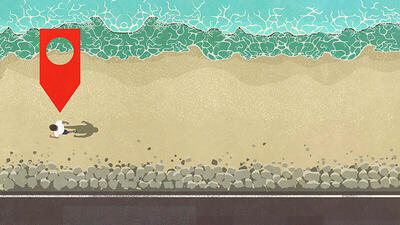 It's an occupational hazard for ad agencies and their clients: navigating people's highly fragmented media consumption habits, which span multiple devices and channels and grow ever more varied by the day. Video consumption, in particular, is more fractured than ever before, scattered between devices from phones to TVs and spanning channels such as social media, the open web, linear TV, and over-the-top (OTT) media services.
Increasingly divorced from the traditional structures of dayparts and the GRP, and reaching both individuals and households depending on the device and viewing context, the planning and measurement of video advertising is ready for wholesale reimagination.
The fragmentation of the video landscape is multidimensional. Marketers are trying to get their message out through myriad devices, from hand-held smartphones to 50-foot plasma TVs. They also have to contend with consumers' context, whether someone is commuting alone on a morning train to sitting in a living room surrounded by family and friends.
There are a flurry of channels, as well, spurring a certain consumer behavior. Hulu or Roku for example are more "lean-back," while other channels such as YouTube are "lean-forward." Some channels are open and accountable to third-party technology, others are closed by design.
What's more, there are no planning or measurement tools that traverse all of this consumer activity simultaneously. And with so many variables—30 seconds, 15 seconds, six seconds, sound on, sound off, captions, language—there is no single creative format. Even the formats themselves are further complicated by different aspect ratios, bit rates, and file resolutions.
This has made video a complex challenge for marketers, one with a sense of urgency. On the one hand, video provides the best creative format for brand messaging, as it has done since the inception of the medium nearly a century ago. On the other hand, navigating the sheer multiplicity of placements, measurement standards, and creative formats has become a strategic and logistical nightmare.
Nevertheless, video consumption continues to rise dramatically across all categories since the pandemic began, offering attractive new opportunities for marketers at all stages of the sales funnel. But most marketers struggle to take advantage of video because they are caught between traditional linear TV and digital video and they lack the tools to handle both at once.
Content Omnipresent
Linear TV has long been a contextual medium in which content serves as a proxy for an audience broadly defined by demographic attributes at the household level. By contrast digital TV is defined by the ability to cater to audiences across different forms of content, largely independent of context.
The same consumer may watch live-streaming content with linear ads on an OTT device connected via IP address, but also accessed via subscription services.
Take live sports. One can watch a major league baseball game on cable, through the MLB app, or a local cable affiliate via its app. The subscription that unlocks the content could be included in a cable bundle or purchased separately via an MLB Live subscription, a YouTube Live subscription, or, in some cases, through ESPN+, Disney+, or Fox Sports subscriptions.
That's the reality of today's converged landscape. The methodologies of targeting contextual and addressable apply differently for the same content when accessed via different media. Content is no longer a proxy for audience, and audience data can live at the household, individual, or device level. Which level to target, and how to personalize ads, differs depending on which service consumers use, as well as the screen they choose to view it.
Measurement standards are equally fragmented. Today video is viewed largely within cookieless environments, many of them walled gardens, each with different standards for reporting and each with different permissions for third-party measurement.
Even on the open web, publishers have different configurations of server-side ad insertion (SSAI), according to Ad Exchanger, and thus effectively different standards for measurement and creative optimization.
Higher Stakes for Relevant Content
In the current climate, COVID-19 and the social justice movement add additional layers of complexity atop all these considerations. Amid a diverse and rapidly changing social/political context, different individuals in different regions are experiencing the pandemic at a radically different pace. Whereas the viewing experience is fragmented by device, the human experience is now more fragmented, as well. This has raised the stakes for appropriate relevance, context, and frequency.
Tone, authenticity, and contextual sensitivity are now important determinants of successful campaigns, and getting those right means listening to every signal available. It is not enough to simply repurpose television creative across different channels; marketers need to personalize and tailor creative based on a true understanding of consumers and their context.
As brands adapt to this environment, they risk having their operations, planning, and measurement mirror the fragmentation in the viewing experience, leaving them with a Jackson Pollock–style splatter of a media presence or, worse, a retreat from the complexity into old patterns of linear TV even as the consumer landscape transforms around them.
Streamline the Process
How can marketers contend with this change and complexity? Technology is a key part of establishing a single source of truth for understanding the customer journey. That means selecting technology that simplifies execution as much as possible, transverses formats and channels, promotes interoperability, and enables independent measurement. No technology yet delivers this nirvana, but a few are making rapid progress, and help is on the way.
The real secret sauce comes in how well marketers are able to leverage what the technology can offer while they test and learn from new approaches. The most immediate answer to the complexity of video is the organization of collaborators and stakeholders into a single efficient process.
To that end, marketers can apply some of the best practices to have emerged from the past decade of managing cross-channel media campaigns.
Know the target audience(s) cold
Media consumption patterns of different age and economic cohorts are diverging quickly. It has seldom been more crucial to stay on top of things, as new OTT options go to market and consumption patterns of linear and time-shifted linear TV are transformed. How marketers' target audiences consume media is almost as pivotal as what media they consume. In this changing environment, media plans become outdated quickly, so marketers have to constantly reassess their audience's behavior.
Pick a starting point: digital or linear?
In the absence of comprehensive planning tools, it's helpful to decide, based on the target audience, whether linear TV is still the foundation for planning or whether to start with digital. Budget allocation starts with where marketers can maximize audience reach and fill in the gaps. For most large brands, this means that linear buys are still the foundation of the plan, while digital channels supplement the spending by reaching cord cutters and/or audiences that consume less traditional television.
However, smaller brands, or those targeting younger cohorts, may find that digital video, anchored in social channels and on mobile devices, is the best foundation for their plan. For these brands, targeted linear buys supplement the digital foundation.
Think content development, not ads
Marketers should not start their process with the assumption of a 30-second spot. Rather, they need to think in terms of how content is developed and formatted for different distribution points. The same foundational content may be adapted to different lengths of video ads. But marketers shouldn't discount longer formats that might be shared in earned media or distributed through native advertising. Marketers must refuse to allow production challenges to dictate media decisions. That is critical.
Clients must build nimble content-production processes and capabilities that support a diverse media palette and don't restrict media opportunities. As marketers move forward, production value will be balanced by timeliness and relevance of brand content.
Empower a cross-organizational point person
It goes a long way to have a conductor to control the chaos, someone who serves as both an enforcer and champion of marketers' operational roadmap. More often than not, it makes sense for this person to reside within the company's walls, though the role can reside within an agency or in another partner organization so long as that person is given the access they need to all other third-party assets.
The cross-organizational point person needs strong project management skills to manage internal and external partner relationships and ensure media, creative, and production resources are properly coordinated. This person can also help to cross-pollinate knowledge among the teams and serve as a point person when questions or conflicts arise.
Empower ad creative early in the process
Marketers should not neglect the importance of bringing the creative team into the planning process early. The absolute best results are achieved when creative is involved in the initial strategic decisions. By laying this much-needed groundwork, marketers can ensure that any decisioning logic being put in place on the media side is going to have the content needed when it comes time to execute personalized creative.
Assemble new measurement tools
New innovation in measurement frameworks are combining digital identity with smart TV panels to measure the total delivery of video, inclusive of linear and digital TV. Several vendors offer integrated solutions while many larger advertisers license the data directly to their "data lakes" to create their own solutions. Either way, these new measurement tools are well ahead of the planning tools, so they offer the opportunity to test and learn iteratively.
Stay as nimble as possible and monitor the response signals
For big brands, there is still a price advantage in upfront commitments, especially for live TV events. But that price advantage can be eroded by lost flexibility. As new measurement frameworks offer more real-time feedback—and more quality video inventory is available programmatically—the tradeoff becomes more difficult.
As marketers learn which placements and creative are working, they have more opportunity to adjust on the fly. All but the largest conglomerates will find that they benefit from being more flexible and nimble, with fewer dollars locked into advance commitments.
Competitive Edge
There is no omnibus technology that can manage the new complexity of video advertising in all of its dimensions. There are new technologies emerging that can help, but no single vehicle currently can traverse the rocky expanse of the video terrain.
This puts the burden—and a growing opportunity—squarely in the realm of strong leadership, nimble organizations, and collaborative problem-solving. A competitive advantage awaits the clients and agencies who meet the challenge.
By John Nardone, CEO
Originally published by the ANA