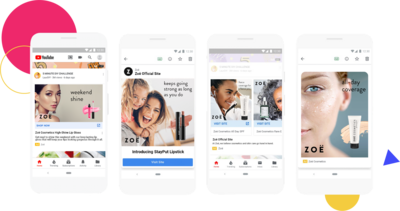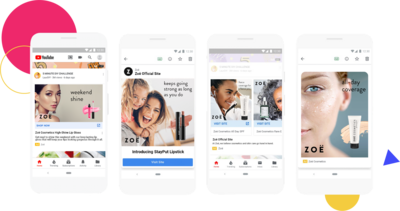 Flashtalking Empowers Social Advertisers to Expand Reach and Performance through Innovative Google Demand Gen Campaigns

Flashtalking is proud to offer new solutions, aimed at enabling social advertisers to unlock new horizons with Google Demand Gen campaigns.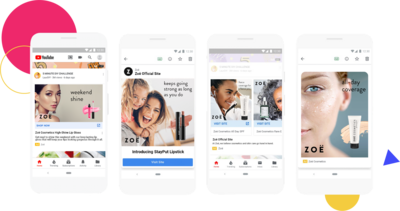 With today's announcement about the global roll-out of Google AI-powered Demand Gen campaigns, Flashtalking is proud to offer new solutions, aimed at enabling social advertisers to unlock new horizons by expanding their campaigns and reaching lucrative audiences. These campaigns present a unique opportunity for brands to leverage their best social assets across Google's visually immersive platforms, including Discover, Gmail, and YouTube, thereby capturing consumers within a thriving digital ecosystem.
Flashtalking's Social Ads Manager provides a unified and streamlined workflow that spans various platforms, such as Meta, TikTok, Snapchat, LinkedIn, Pinterest, X, and now, Google and YouTube through Demand Gen campaigns. Our centralized solution brings together key elements, including audience targeting, creative development, campaign activation, optimization, and performance measurement, into a single comprehensive and seamlessly connected platform.
Social teams can now benefit from:
Scalable Creative: Effortlessly adapt creative assets to various formats, platforms, and channels.
Automation Tools: Simplify the process of asset creation, trafficking, and day-to-day management across multiple platforms.
Enhanced Performance: Leverage advanced features designed to boost campaign effectiveness at every stage, from activation to measurement and optimization.
Flashtalking's well-regarded social tools and expertise are particularly valuable to advertisers seeking to maximize the impact of their campaigns while making the most of their budgets. The synergy between Flashtalking's industry-leading solutions and top-tier customer service, combined with Google's unparalleled ability to reach valuable audiences, makes the launch of Google Demand Gen campaigns on our platform an ideal opportunity to seamlessly expand into Google and YouTube while leveraging Flashtalking's solutions.
Flashtalking helps advertisers unleash the power of creative to make media work better, and we can help you do that with Google Demand Gen campaigns.
Learn more about this collaboration and the capabilities it unlocks for social advertisers.