The power of video 
Video has always been a powerful tool for marketers. The recent spotlight on this format is not because it's become more powerful; our opportunity to use video has grown exponentially. With the rise of streaming, social media, and CTV, consumers have embraced new sources of video content in a way we've, arguably, not seen since the 90s when the World Wide Web took off. Marketers must keep up as video continues to expand, change, and evolve, and consumers readily follow suit.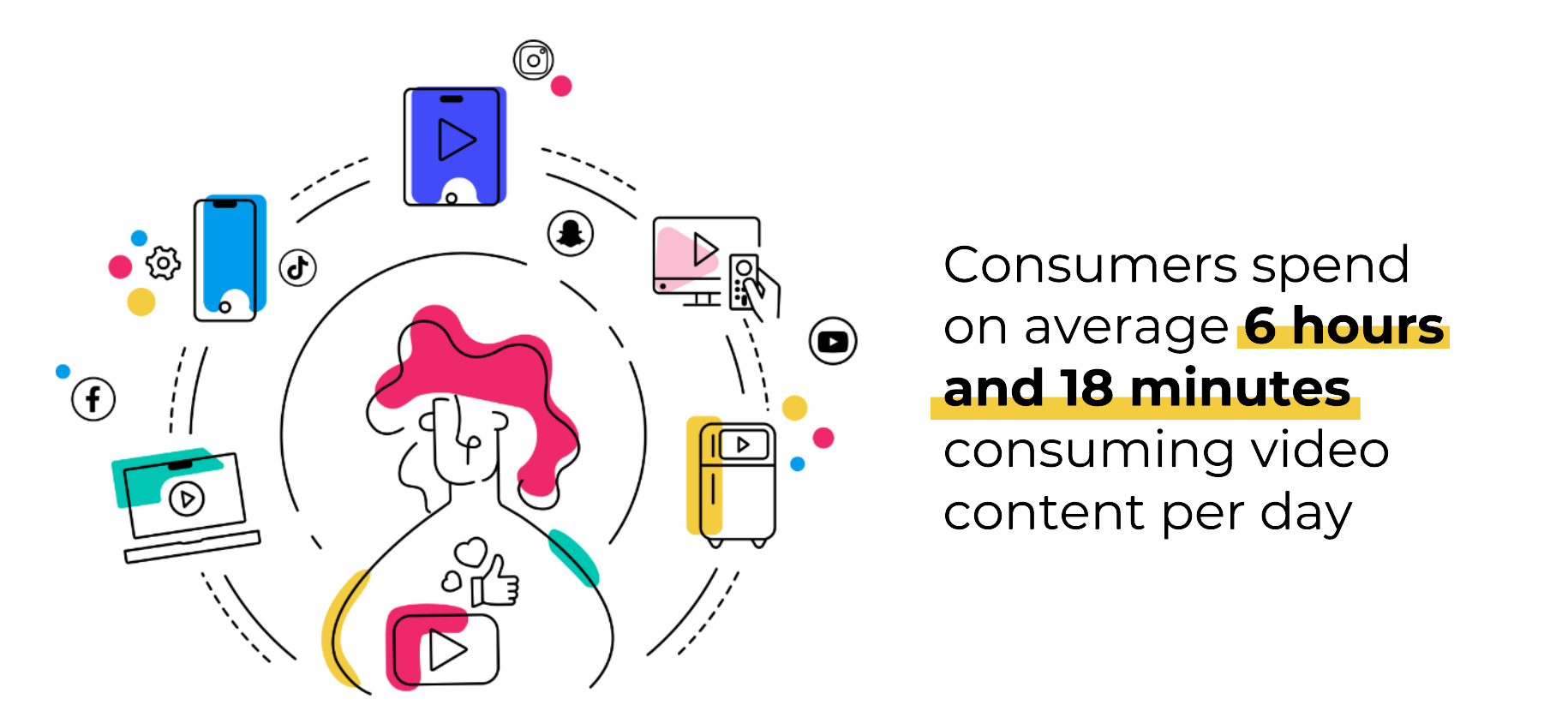 Why is video so powerful? 
Video mirrors a human view of the world with its unique combination of sight, sound, and motion—a combination that consumers are instinctively drawn to. And that instinctual response offers a significant benefit to marketers: attention. Of course, brands must still determine how to best keep that attention, but having the format do the initial lift of capturing attention is significant. 
Consumers love stories, and, as a marketer, if they embrace why consumers are turning to video content, they can transform their advertising from interruption to entertainment. Be educational. Be humorous. Be emotional. Whatever it is, show and tell their story in a way that mirrors their consumer's interests and passions. That relevant storytelling will make it easier to connect with consumers. It'll make it easier for consumers to remember who they are and what they have to say. And is that not the fundamental purpose of advertising?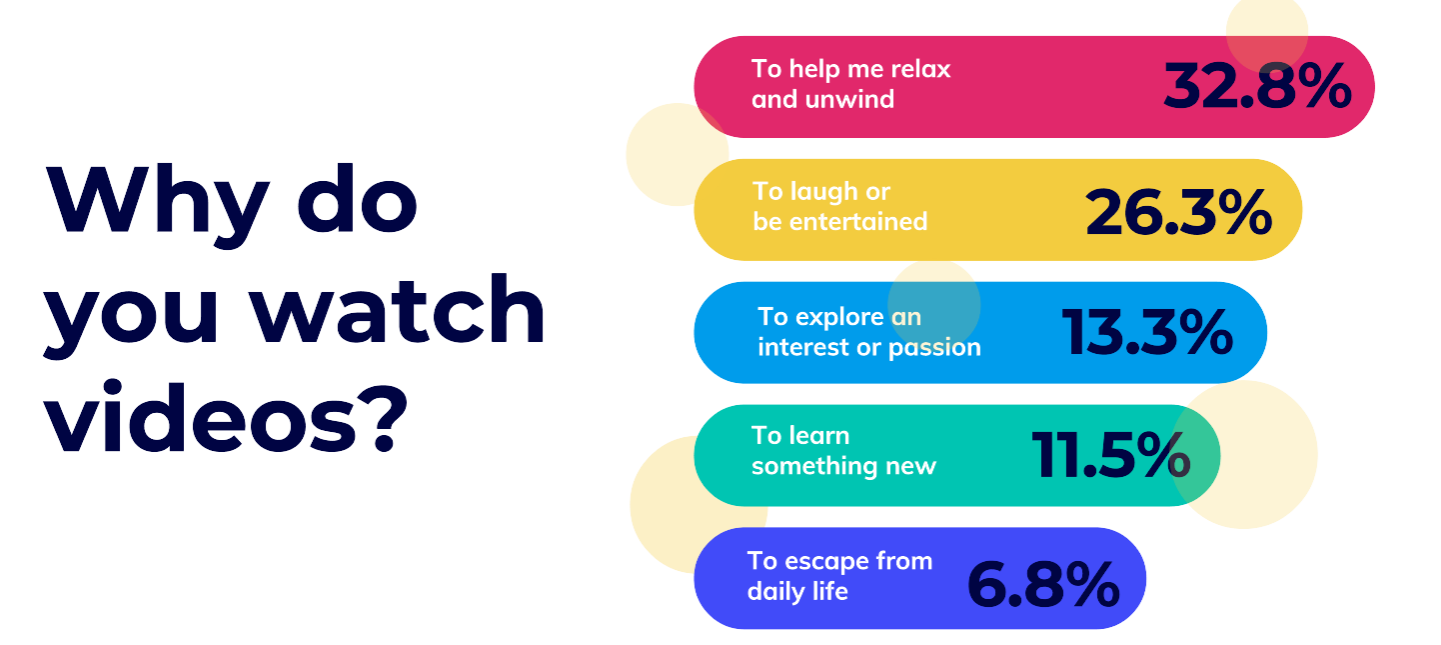 When done well, video can make our tasks as marketers easier. Advertisers can capture attention, drive engagement, strengthen recognition, and provide education with one message. To that end, video can't be just about awareness; it should be about much more.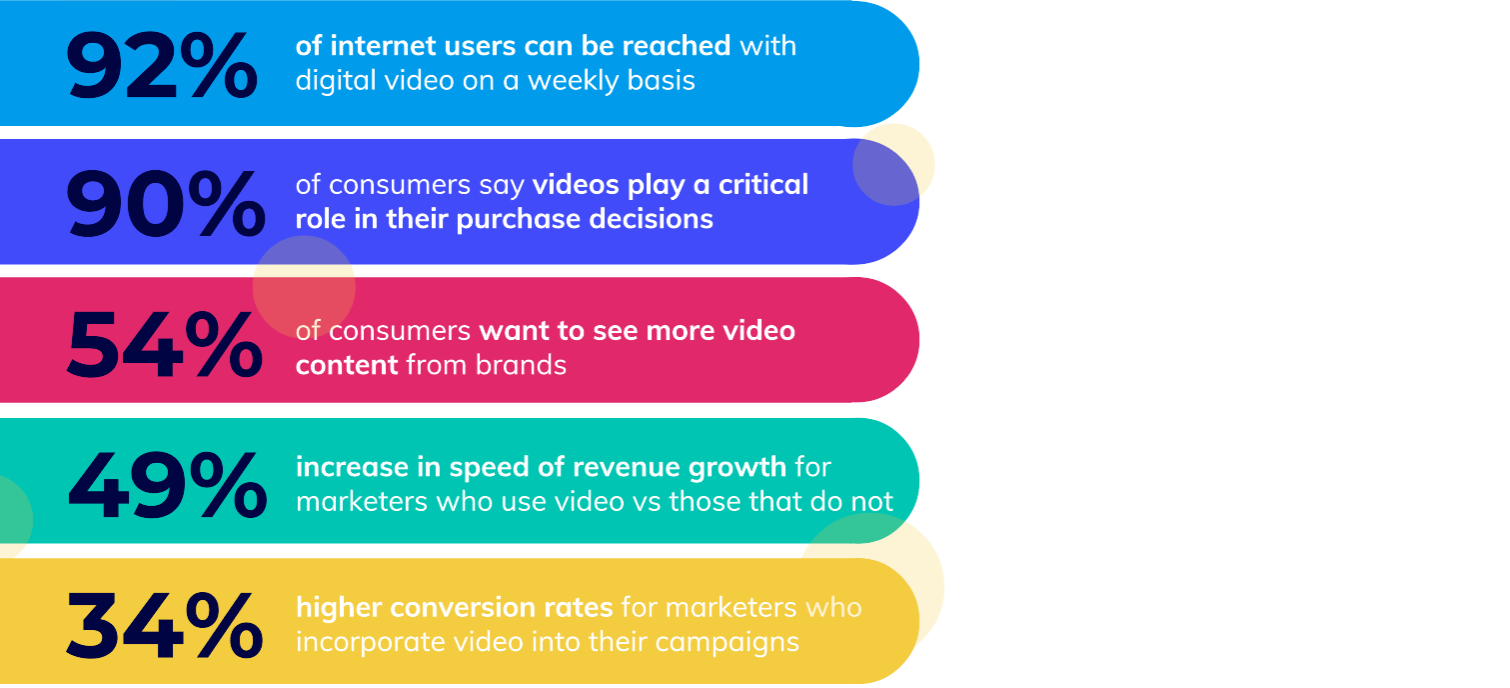 The video challenge 
Video is growing at a rapid pace—one that directly reflects the speed of technology and changing consumer preferences. For advertisers trying to keep up, this creates two challenges. 
The first is technical. New formats, sizes, devices, and platforms mean new specs. Different ratios, sizes, layouts, and lengths—to name a few—change how videos are produced and how stories are conceived. Brands and creative teams need to re-think processes, focusing on scalability and flexibility to ensure designs and footage adhere to diverse specs and requirements. 
The second is creative. To connect, advertisers need to be relevant. To be relevant, they need to meet their customers where they are. This includes not just buying the right impression but saying the right thing. The message to a middle-aged mother of four will differ from that of a young college student. How marketers engage them mid-Netflix binge will be different than mid-Instagram scroll. Creating ads at this scale can be challenging for any format, but adjusting video footage is particularly challenging. 
Solving for video with Creative Ad Tech 
Technical variety, in combination with creative variety, is a big challenge. But it's what Creative Ad Tech was built to solve—especially regarding video. As with our Social and Display capabilities, we took particular care when building our video capabilities given its scale, power, and ever-changing nature. This includes: 
Cross-channel video design tool: Automates creating across sizes, formats, and platforms, including Open Web, Social, and CTV.  
Advanced video design tool: Offers sophisticated design capabilities—like motion tracking, clip swapping, and rotoscoping—with timeline-based animation and dynamic development.  
Lightening rendering: Enables enormous scale up to thousands of variations at incredible speed to achieve relevance, timeliness, and variety.  
Global encoding: Generates every video at the specs required by individual partners, platforms, and inventory sources.  
Video ad serving and creative distribution with MRC accreditation: Integrate with preferred partners across all platforms (Social, CTV, Linear, Desktop, Tablet, and Mobile).  
Dynamic creative decisioning: Ensures the most relevant message is delivered without relying on manual processes.  
The growth in video offers brands a huge opportunity to drive business performance. To harness that power, advertisers need a Creative Ad Tech partner with the knowledge, flexibility, and technical capabilities built for video. 
Learn more 
If you are interested in learning more about Flashtalking's video capabilities, please get in touch with us.