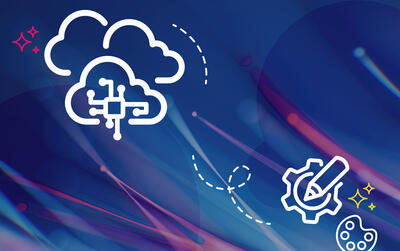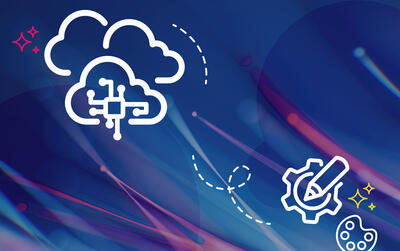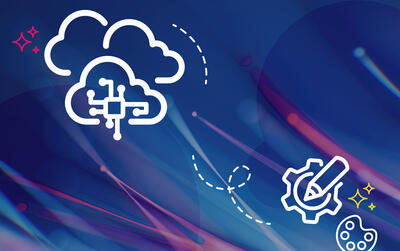 After 15–20 years of obsessing over bids, budgets, and targeting, advertisers are recognizing the creative-media gap and realizing that creative is the key to unlocking the next wave of value. But not just any creative—great creative. 
Building great creative is a complex task when you consider what you're up against: declining attention spans, an onslaught of content, and an explosion of choices. Ever-changing consumer behavior, fueled by the accelerating pace of technology, has radically changed the nature of advertising. With this in mind, it's necessary to take a moment to consider what exactly is meant by great creative, and the role that ad tech plays. 
Three essentials of great creative 
#1: Great creative accomplishes a business objective 
Great creative must achieve a strategic goal; you can't define greatness unless it's in the context of the goal it's trying to accomplish. Generally, advertisers focus on a variation of four key objectives: 
Awareness: introducing your brand   
Recall: staying top of mind  
Acquisition: driving consideration or preference  
Loyalty: inviting engagement and advocacy 
It is possible to achieve more than one goal in a creative. But to be effective—to be great—you need to be intentional. So, if you set out to deliver more than one objective, prioritize them. And be prepared to re-focus if you're asking too much of the consumer. Remember: consumers are distracted so what you're asking of them must be clear, simple, and obvious. 
#2: Great creative is memorable 
Making a consumer see your ad is a non-negotiable. It's impossible to communicate anything if they don't notice your message—and in this content-filled world, not seeing a message that is in plain sight is a very real possibility. So, make sure your ad is visually engaging. Motion and contrasting colors are the greatest ways to capture attention mid-scroll. And when possible, add sound for additional disruption. It's the balance of site, sound, and motion that will separate your ad from everyday content—offering you the best opportunity for attention, if even for a moment.  
Once you have their attention, you need to keep it. To do that, your message must say something that your consumer cares about. Even better if you make it emotionally compelling. It doesn't have to be an Oscar-winning drama piece—it just needs to connect with the consumer in a way that makes your message mean something because relevance creates a lasting impact. Great creative doesn't just make a consumer look at what you're saying, it makes them remember what you've told them. 
#3: Great creative is about inconsistent consistency 
Great creative has traditionally been thought of as the 30-second TV spot that steals our hearts during The Big Game. But realistically, great creative is less about one ad and more about your collective impact over time. 
With growing fragmentation and shrinking attention spans, consistency is key. If there is no relationship between your TV, display, CTV, and TikTok ads, you are asking too much of consumers. Recognition should be a passive action and achieving it requires visual consistency. Because as soon as consumers recognize you, it allows them to learn about your brand: namely, what you offer and why it matters to them. 
So where does inconsistency come in? A 30-second TV ad is different than a 10-second TikTok video—and both are different than 15 seconds of animation in Display. But it's not just the format—the mindset of your consumer is different. Be consistent with what you say but flexible in how you say it. Make it easy for your consumer to connect by being relevant. 
The need for Creative Ad Tech 
Talking about the essentials of great creative is one thing, executing is another. Creative ad tech becomes a necessity when you consider the complexities associated with concepting, building, versioning, activating, and measuring creative—especially in the context of omnichannel campaigns. When done right, creative ad tech will allow you to offload the complicated, tedious tasks so you can focus on the important things that drive business results.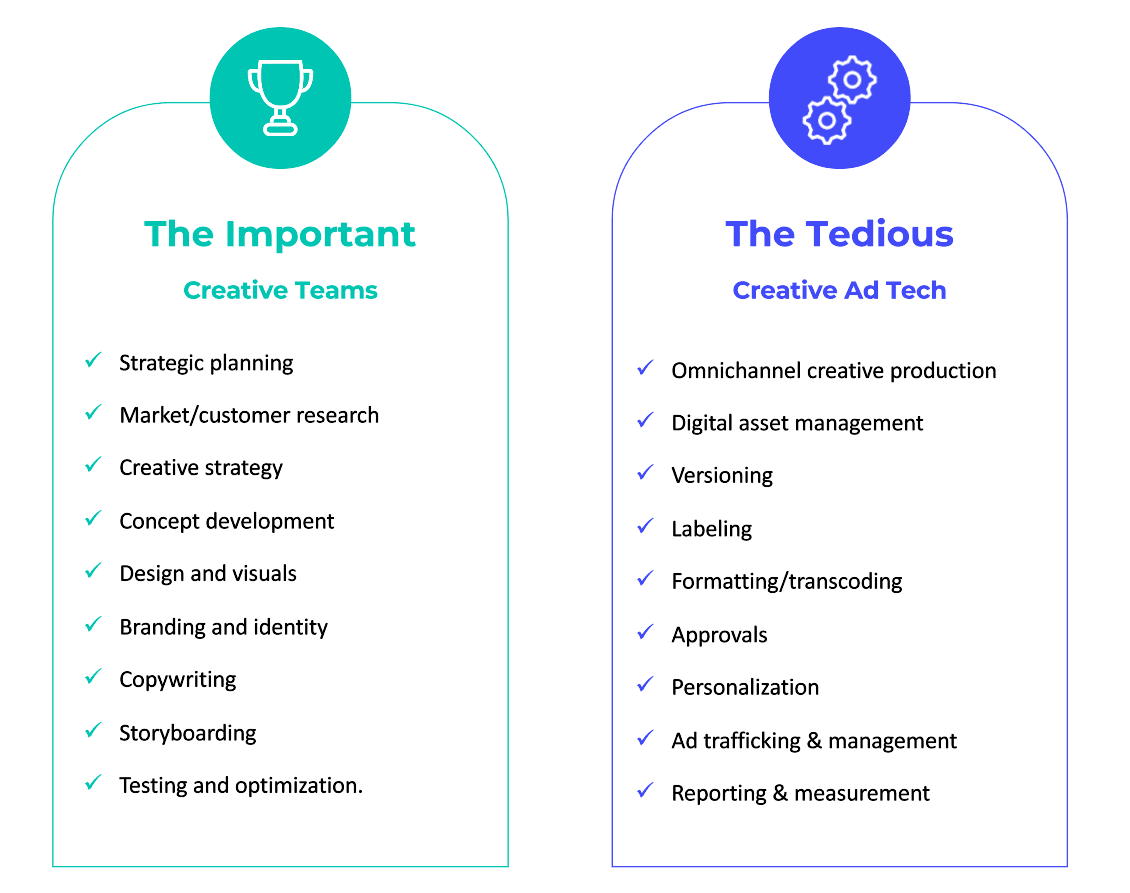 When looking for a creative ad tech solution, here are the requirements we believe are mission-critical:
Omnichannel: including all devices, formats, and ecosystems   
Integrated: a converged toolset connecting all steps of the creative, activation, and reporting process   
Agnostic: seamless integrations with your preferred partners and workflows   
Scalable: automated processes for speed, accuracy, and volume   
Data-Driven: responsive, real-time creative decisions   
Intelligent:creative-based measurement to learn and respond to the relationship between your creative and your audience   
Optimizable: readily accessible, cross-channel reporting and turnkey optimization tools   
Flashtalking's creative ad tech solution 
We offer a turnkey workflow so you can spend less time on the operational tasks and more time making great creative. This is the only way to unleash the power of your creative and the best way to make your media work better. 
The foundation of our creative ad tech stack is a converged, omnichannel workflow with an integrated toolset that enables activation across devices, formats, and ecosystems. We refer to this as the Flashtalking Framework and it is the subject of our next blog post.  
Learn more 
If you are interested in learning more about building great creative, please reach out to us.  Keep reading to discover more about our Flashtalking Framework in the next blog post in the series.